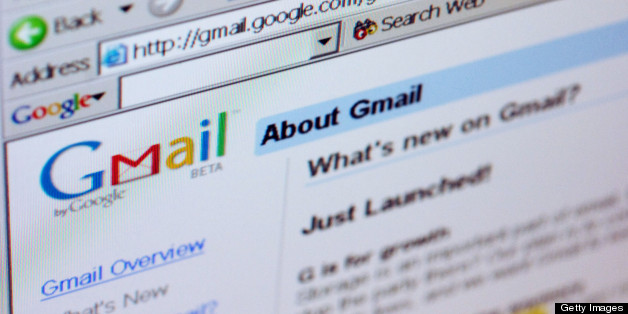 Don't freak out, but there's a service disruption with Gmail and Google Drive. The issue has been recognized by Google on their official website, and they are investigating the problem. The issue has also been confirmed by editors at The Huffington Post. Some people are also reporting errors in Google Calendar and Contacts. We have reached out to Google, but have yet to receive a response. (You can check back here for updates.)
Update 10:30 a.m. ET: Google responded to us by email. "We will post the root cause of the issue there when our teams have completed their investigation," its press-relations team wrote. "In the meantime, for everyone who is affected, we apologize - we know you count on Google to work for you and we're working hard to restore normal operation for you."
Update 10:55 a.m. ET: On its App Status Dashboard, Google says that the problem is resolved. "The problem with Google Mail should be resolved. We apologize for the inconvenience and thank you for your patience and continued support. Please rest assured that system reliability is a top priority at Google, and we are making continuous improvements to make our systems better."
Here is the message that appars when attempting to access Google Drive:

As we often do in times of technical meltdowns, many have taken to Twitter to commiserate and complain. The hashtag "#gmail" is trending right now on Twitter.
Yes folks. Google apps, at least Gmail, appear to be down. Do not panic. Back away from your desk and go outside for 30 minutes.
IMAP Gmail and Google Drive appear to be down. Service disruptions reported.
Is anyone else having trouble accessing their Gmail on their iPhones?
Dear Gmail,was it something we said?please come back.Love,Audra
I imagine that this is how the end of the world begins.... #gmail down. I'm waiting for a "PEOPLE OF GOTHAM" speech any moment now...
Earlier on HuffPost:
7 Gmail Questions You Were Afraid To Ask
SUBSCRIBE AND FOLLOW
Get top stories and blog posts emailed to me each day. Newsletters may offer personalized content or advertisements.
Learn more