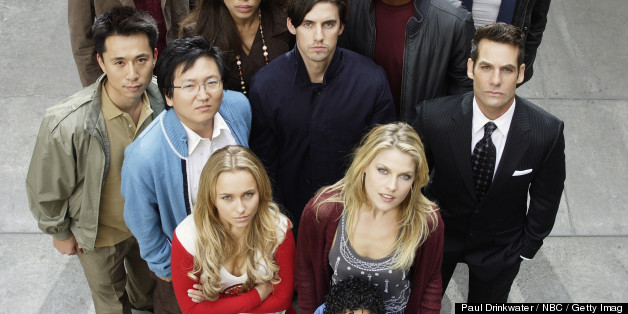 "Heroes" is getting a revival, according to a new report from TVLine.
The website reports that MSN is in talks to revive the late NBC series about ordinary people given extraordinary superpowers for Xbox. Though it would feature new stories with new heroes, MSN reportedly hopes to have the former NBC stars make cameos in the "Heroes" revival when available.
"Heroes" featured an ensemble cast that included Zachary Quinto, Ali Larter, Hayden Panettiere, Jack Coleman and Milo Ventimiglia. The series ended its four-season run in 2010 and though "Heroes" creator Tim Kring revealed there was talk about a miniseries to wrap up the show, nothing ever came of the talks.
In 2011, the show's former co-executive producer Bryan Fuller said he wouldn't be surprised if there was some sort of "Heroes" revival in the future.
"I wouldn't be surprised if they waited for a while and then they reinvented it entirely," Fuller said at a WonderCon panel in 2011. "There have been two regime changes at NBC since 'Heroes' came out and neither of those had a vested interest in the show. I can't imagine they would go back into the vault, but in five years, they could re-invent the premise."
Requests for comment from Universal and "Heroes" creator Tim Kring were not immediately returned. When reached for comment, a spokesperson for Microsoft said, "We are thrilled that industry veterans like Jada Miranda and Nancy Tellem have joined the XES team. We do not have any content news to announce at this time."
For more on the reported "Heroes" revival, click over to TVLine.
PHOTO GALLERY
BEFORE YOU GO
2013 Renewal Index: Canceled, Renewed & On The Bubble Shows
PHOTO GALLERY
2013 Renewal Index: Canceled, Renewed & On The Bubble Shows