Justin Bieber sparked controversy this weekend, after the 19-year-old pop star visited the Anne Frank House in Amsterdam and wrote in the museum's guestbook that the young Holocaust victim was "a great girl," who hopefully "would have been a belieber."
In what may be an effort to draw attention away from the Internet's collective anger over the flippant comment, Bieber provided a distraction Tuesday: He shared a cartoon image of himself snuggling with what appears to be a topless fan.
While the male in the picture bears Bieber's likeness, he clears up any confusion over the scene by labeling the two subjects "JUSTIN" and "BELIEBER" in large block print. (If this image is based on an actual event, we'd like to think that's not really how he addressed the young woman.)
In case you're wondering why Bieber didn't just take the more obvious route and post some shirtless selfies ... well, he did that too.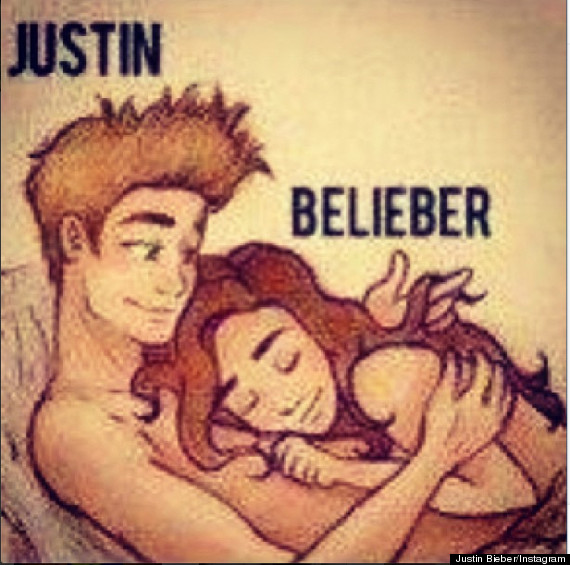 ALSO ON HUFFPOST:
PHOTO GALLERY
BEFORE YOU GO
Justin Bieber through the years
PHOTO GALLERY
Justin Bieber through the years