A peeping Tom with a law degree and advanced degrees from Harvard and MIT has pleaded guilty to secretly taping his female tenants having sex. His spying was discovered, in part, thanks to Cosmopolitan Magazine.
Dennis Alan Van Dusen, 64, recorded three women who rented rooms in his house, in the tony D.C. suburb of Chevy Chase, Md., with cameras he installed in smoke detectors above their beds.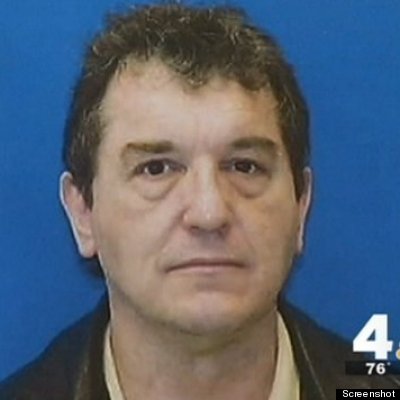 Van Dusen's cameras were discovered by an unnamed tenant who reads women's magazines, reports NBC 4:
She read an article in Cosmopolitan about landlords using fake smoke detectors to spy on female tenants, so she checked out the detector over her bed and found the camera, then contacted police.

"When I opened it up and saw the camera, the first thing that I saw was a little green hard drive, and I'd recently taken a computer class so I knew that A, a smoke detector doesn't have a hard drive, and B, what a hard drive looks like," she said.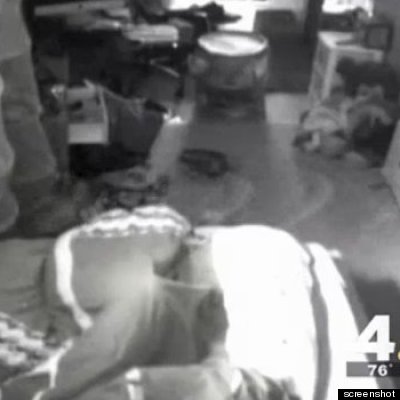 The Washington Post reports that Van Dusen faces up to a year and a half in jail:
Van Dusen pleaded guilty to three misdemeanor charges as part of a deal with prosecutors to drop other counts. He is scheduled to be sentenced in July. Prosecutors will seek no more than 18 months of jail time. State sentencing guidelines suggest a lower sentence — from probation to six months.
According to the ABA Journal, Van Dusen charged below-market rents of less than $600. The average rent surrounding the house on 6910 Ridgewood Ave. is $2,000. In October, 2007 the property was assessed at $1,133,092.
And unfortunately, this is not an isolated case. In November 2012 an Iowa landlord was accused of spying on four female tenants while they showered.
In October 2012 an East Hampton, New York landlord was accused of spying on a family of nine using multiple hidden cameras above beds, in showers, walls, heating and air conditioning ducts and electrical outlets.
Also on HuffPost:
Loading Slideshow
Whipping

Ohio landlord <a href="http://www.huffingtonpost.com/2013/02/21/landlord-whips-tenant_n_2733109.html" target="_blank">Ron Kronenburger (the dude to the left) was charged with whipping a tenant</a> who fell behind on rent. Kronenburger was also later accused of <a href="http://www.huffingtonpost.com/2013/03/29/landlord-whips-man_n_2978037.html" target="_blank">hitting another man with a paddle.</a>

Cramming

After attempting to cram 44 renters into a space meant for just three apartments, <a href="http://www.huffingtonpost.com/2012/06/26/john-callaghan-la-landlord_n_1628913.html" target="_blank">L.A. landlord John Callaghan faced criminal charges.</a>

Snooping

Donald Torr, who rented out a summer home in the Hamptons, was <a href="http://www.huffingtonpost.com/2012/10/18/donald-torr-landlord-set-up-spy-cameras-renters_n_1980591.html" target="_blank">sued for $4.6 million in 2012 after it was discovered that he had hid multiple cameras</a> in the home and allegedly filmed a family, which included children, in the bedroom and bathroom. A lawsuit filed on behalf of <a href="http://longisland.news12.com/news/2nd-lawsuit-for-alleged-spying-filed-against-hamptons-landlord-donald-torr-1.5037914" target="_blank">previous tenants sought $14 million in damages</a>, News 12 Long Island reports.

Obama-Hating

Of course not everyone was happy with President Obama's reelection, but Colorado landlord John Obringer took things a little too far when he <a href="http://www.huffingtonpost.com/2012/12/11/john-obringer-threatens-obama-rent-increase_n_2276893.html" target="_blank">threatened to raise rents for tenants</a> who voted for the president.

Party Pooper-ing

Landlords complaining about parties is one thing. But a landlord complaining about Andy Warhol's parties is a Campbell soup can of an entirely different color. Apparently, the artist had such epic ragers in his day that his realty company wrote him telling him he was <a href="http://www.huffingtonpost.com/2011/08/19/andy-warhol-landlord-letter_n_931692.html" target="_blank">"hereby directed not to have any such parties in this building."</a>

Cancer Survivor-Evicting

New York City tenant <a href="http://www.huffingtonpost.com/2013/02/05/heatheran-kristopher-clai_n_2622125.html" target="_blank">Heatheran Kristopher sued her management company</a> after it allegedly evicted her because she was a cancer survivor and feared she wouldn't be able to keep up with rent if the cancer returned.

Scrooging

After 13-year-old Oran Abbey stole a pair of shoes from K-Mart to keep his feet warm, a Denver, Colorado landlord reportedly <a href="http://www.huffingtonpost.com/2012/12/11/grand-junction-landlord-e_n_2274727.html" target="_blank">told the family to leave just days before Christmas</a> because of its "criminal activity."

Pork-Banning

London <a href="https://twitter.com/lauraevelyn1/statuses/288949831353896961" target="_blank">Twitter user Laura Evelyn </a>got this modern-day Hammurabi's code from a landlord. She tweeted: <a href="http://www.huffingtonpost.co.uk/2013/01/10/laura-evelyn-house-rules-landlord-twitter_n_2446785.html" target="_blank">"the pork sanction was the deal-breaker."</a>

RV Towing

An RV park landlord in Titusville, Fla. evicted tenant Tim Arnold. But after he reportedly refused to leave, <a href="http://www.huffingtonpost.com/2012/03/01/landlord-tows-trailer-tenant-inside-florida_n_1314535.html" target="_blank">the landlord had his trailer towed away while he was still inside it</a>.

Veteran Discriminating

Sgt. Joel Morgan sued a Massachusetts landlord who allegedly declined to rent him an apartment because <a href="http://www.huffingtonpost.com/2012/06/05/boston-veteran-lawsuit-veteran_n_1570820.html" target="_blank">he served in Afghanistan and Iraq</a>.