Selling a house is an ordeal. Between scrubbing your home to a polish and making all those improvements that you'd been putting off, it can be a hassle to get it in shape for potential buyers. And when your house is unique, well, you've got to appeal to an even smaller audience with similar tastes. Orland Park, Ill., couple Mike and Judy Lembke are learning this lesson the hard way as their enormous hunting-themed home has been on the market now for over three years.
The hunting and fishing enthusiasts' love of the outdoors is reflected in their 20,000-square-foot house, which could be more aptly described as a lodge. The stone-and-wooden house features 36-foot ceilings and, unsurprisingly, is decorated in a rustic southwestern theme. Built in 2001, the home boasts very unique features, including an archery range in the basement and nature murals in many rooms.
While we admire the home's gorgeous stone floors and grand oak beams, there are a few things we would have done differently when listing the home. Here, five takeaways from the Lembke's lodge:
1. Remove personal touches, like stuffed bear heads, to the basement. What is art to you may be peculiar to others and could turn them off from an otherwise lovely home.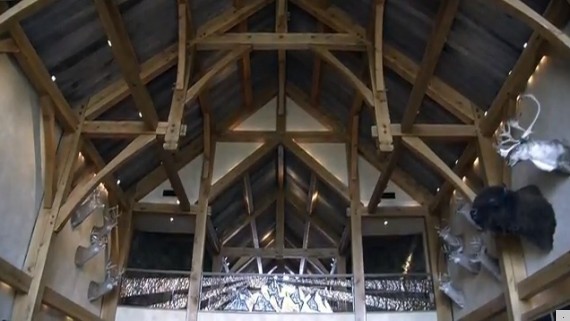 So. Many. Heads.
2. Go hard or go home. This home is billed as a "real live ranch house" and is introduced by a real estate agent wearing a cowboy hat. A themed home may not be for everyone, but for that small percentage of the population who dreams of living cheek-to-jowl with nature, this is the spot for them.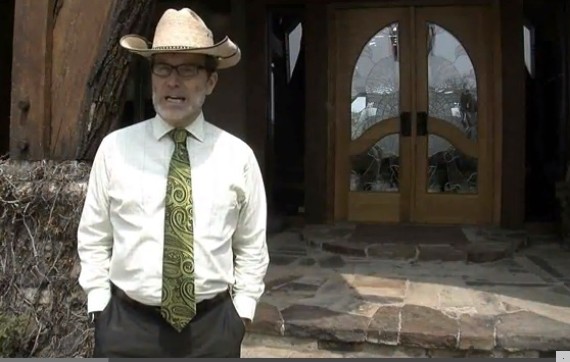 He actually said, "Howdy."
3. Embrace multimedia marketing. The real estate agents selling this home have created a video to showcase this unique property. Unfortunately, the listing agent is standing in front a taxidermied bear, which is kinda distracting.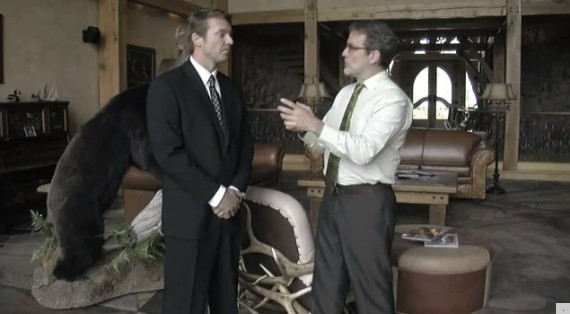 Whoa.

4. Enlist a professional to stage your home. When you're dealing with a property of this size (20,000 square feet is a whole lotta furniture) it's important to have an expert stage the property so that it doesn't feel like you're standing in "The Shining."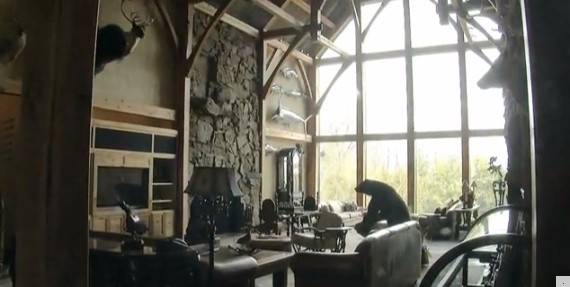 Imagine what this place is like at night. *shivers*
5. Understand that it may take a while to find the right buyer. When there's a hot tub facing the bed in the master suite, you may alienate some people.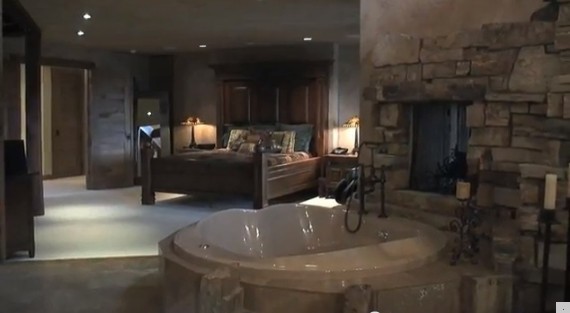 That's, erm, rustic.
Check out the video below, and tell us your thoughts in the comments.
If you think this property is unique, wait until you see these:
Loading Slideshow
Volcano House

Atop a miniature mountain somewhere between Los Angeles and Las Vegas sits a dome-roofed structure (ahem, UFO) that overlooks the desert. Dubbed the Volcano House, the private residence designed by <a href="http://www.deasypenner.com">Deasy/Penner & Partners</a> is on our list because it's one of the most extraterrestrial-looking of our world's architectural wonders.

Dome House

In Mornington Peninsula, Australia you'll find an out-of-this-world home called the Dome House, designed by McBride Charles Ryan. With its clean, sharp aesthetic and its unusual framework, the house is reminiscent of the futuristic spaceships we often associate with advanced technological crafts. Check out the <a href="http://www.mcbridecharlesryan.com.au/projects/dome-house/">firm's website</a> for more information about the Dome.

Futuro Houses

Since the <a href="www.futurohouse.net">Futuro house</a> gained popularity, the model that Matti Suuronen created has served as a template for other replicas in different parts of the world. This particular Futuro home (which can be found in Chattanooga, Tennessee) features its own retractable staircase. Be sure to head over to <a href="http://www.thisoldhouse.com/toh/photos/0,,20268781_20601958,00.html">This Old House</a> for more information.

Futuro Rental

In Woodruff, Wisconsin you can have your very own <a href="http://www.futurohouse.net">Futuro House</a> experience by renting it out for a minimum of 3 nights. This one-bedroom, one-bathroom pod isn't a permanent home, but it certainly helps us imagine what living in a spacecraft would be like (for at least a short while). Check out <a href="http://www.flipkey.com/woodruff-vacation-rentals/p336690/">flipkey</a> for more information about the alien campsite.

Pensacola House

Here's a house that plays with the Futuro idea by telling a story. In Pensacola Beach, Florida, this UFO seems as though it landed and took up permanent residency on the single-story's rooftop. <a href="http://www.roadsideamerica.com/tip/2825">Roadside America</a> has more information about this quirky spaceship.

Sanzhi Houses

In Taipei, Taiwan, a congregation of UFO pods have given the district they reside in the nickname "Sanzhi Pod City". A shoot off of the Futuro houses, these homes were originally intended to be vacation getaways. Now, the largely unoccupied properties are part of an eery landscape that strangely resembles an alien colony.

Capital Hill Residence

And of course, we would never leave out <a href="http://www.huffingtonpost.com/2012/11/27/naomi-campbells-home-spaceship_n_2199990.html">Naomi Campbell's spaceship</a> house designed by Zaha Hadid Architects. Towering 65 feet above ground, Campbell's home is hands down one of the most marvelous UFO homes we've seen to date.
Have something to say? Check out HuffPost Home on Twitter, Facebook, Pinterest, Tumblr and Instagram.
**
Do you have a home story idea or tip? Email us at homesubmissions@huffingtonpost.com. (PR pitches sent to this address will be ignored.)