One of ABC Family's upcoming series "The Fosters" is already earning a lot of attention.
The series, executive produced by Jennifer Lopez, centers on Lena (Sherri Saum) and Stef (Teri Polo) Foster, a mixed race couple who have a biological son named Brandon (David Lambert) along with several other adopted children.
"You two are every bit as much our kids as Brandon is," Stef tells her children in the new ABC Family promo (above) for "The Fosters."
The show debuts with altruistic school principal Lena deciding to take in a troubled teen with an abusive past named Callie (Mia Mitchell) without telling her wife Stef, a police officer. "We're definitely not 'The Brady Bunch,'" Stef says in the promo.
ABC Family has also released the first poster for "The Fosters," which you can check out below.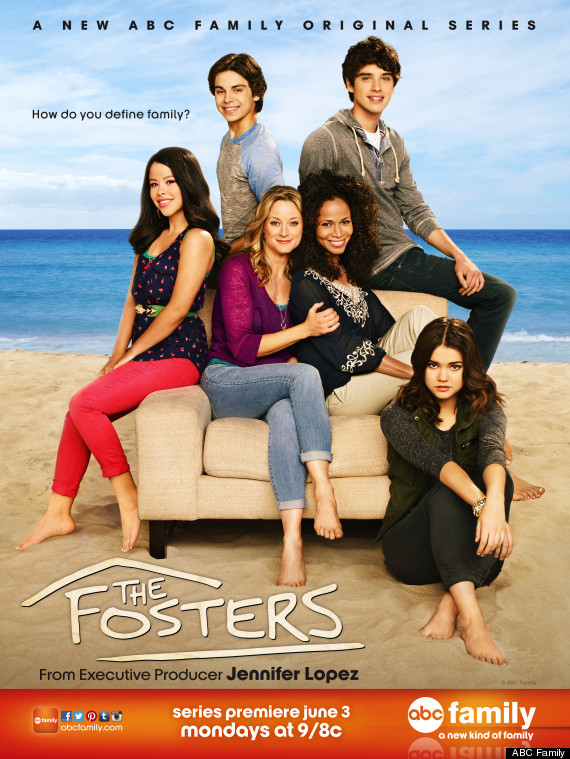 One Million Moms -- a website that is part of a non-profit organization that promotes conservative fundamentalist Christian values and previously criticized J.C. Penny's campaign featuring Ellen DeGeneres and "The New Normal" on NBC -- has already spoken out against "The Fosters."
Here's what they wrote on their website:
"While foster care and adoption is a wonderful thing and the Bible does teach us to help orphans, this program is attempting to redefine marriage and family by having two moms raise these children together. One Million Moms is not sure how the explanation will be given on how the biological children were conceived. None of this material is acceptable content for a family show."
Will you be watching "The Fosters" on ABC Family? What do you think about the controversy? Sound off in the comments!
"The Fosters" premieres on Monday, June 3 at at 9 p.m. ET on ABC Family.
SUBSCRIBE TO & FOLLOW ENTERTAINMENT
All the fan theories and spoilers you actually WANT. Learn more