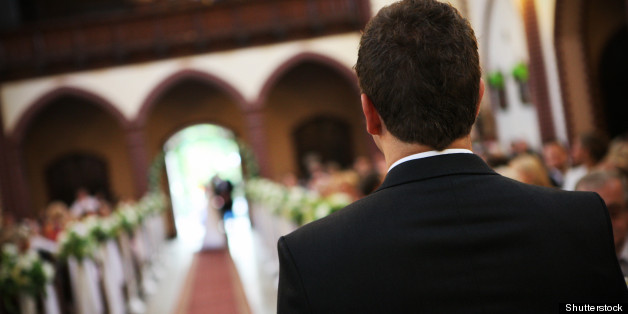 While some couples make it a point to see each other before the ceremony on the Big Day, the moment they see each other at the altar is extremely special. But what exactly is going on in the groom's head during that nerve-wracking, emotional moment?
This question was posed to the Reddit community Wednesday by user excuses_that_I_know. She wrote, "My partner and I are getting married later this year, and I'm so nervous that he'll hate the dress, ceremony, or worse, have second thoughts and may think of running far, far away. What did you think when you first saw your bride?"
Dozens of Redditors revealed what they were thinking when their brides appeared at the end of the aisle. Read some of the best responses in the slideshow below; then, tell us in the comments: What did you think when you first saw your bride?
When I Saw My Bride Walking Down The Aisle...
SUBSCRIBE AND FOLLOW
Get top stories and blog posts emailed to me each day. Newsletters may offer personalized content or advertisements.
Learn more