The coolest names in banking are disappearing one by one.
And two of them have been from Barclays Capital: First was Bob Diamond, the richly named former CEO, who resigned last July as the British bank's Libor scandal was unfolding. And now the even more-richly named Rich Ricci, head of investment banking at Barclays, is departing, too: The bank announced Thursday that he will retire in a couple of months.
Ricci, 49, was one of the few remnants of Diamond's management team, notes Bloomberg. The bank is still trying to hose away the gore of the Libor scandal that happened on Diamond's watch, which cost it about $440 million in fines and immeasurable reputational damage last year.
And Ricci has been a lightning rod for criticism, particularly after raking in 17.6 million pounds (nearly $27 million) in stock as a bonus for 2012 -- stock he immediately cashed in, the Guardian reported. Critics of the bank pounced on that bonus, and many others it doled out, with one calling them a "staggering reward for failure."
Speaking of staggering rewards, Ricci will get up to a year's base salary upon his retirement, the bank said. Barclays doesn't say how much that is, but the Telegraph reports it is "understood to be" 700,000 pounds (about $1.07 million) (Story continues below photo)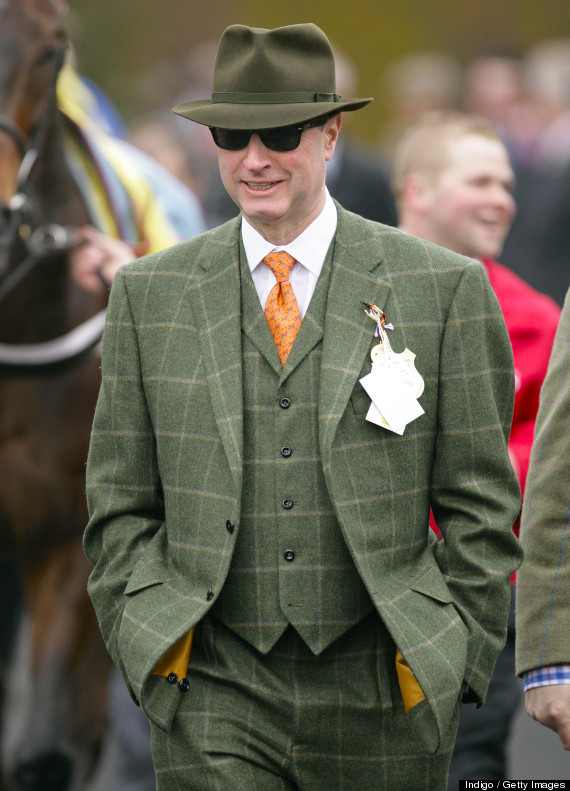 And Ricci has not exactly helped himself by keeping a low profile. Instead, he dresses like a Dick Tracy villain and, as the Daily Mail points out, owns 11 racehorses. One of those is named Fatcatinahat, allegedly in response to a headline of an Independent profile of Ricci, which asked "Who's The Fat Cat In The Hat?"
Some other fun facts from that Independent profile:
He's from Nebraska, believe it or not, with a bachelor's degree from Creighton.
He led the negotiations by which Barclays bought Lehman Brothers during the financial crisis.
He lives in a "relatively modest" house in Kent, with seven bedrooms and a pool, worth about1.5 million.
His "Homburg hats, Wayfarer shades and garish green three-piece" suit positively scandalized his fellow horse-owners.
One banker at Barclays summed up Ricci: "He's bald and he gets shit done, that's all we know."
In what will surely help change its high-roller image, Barclays named a new CEO of its operations in the Americas: the non-flamboyantly named Skip McGee.