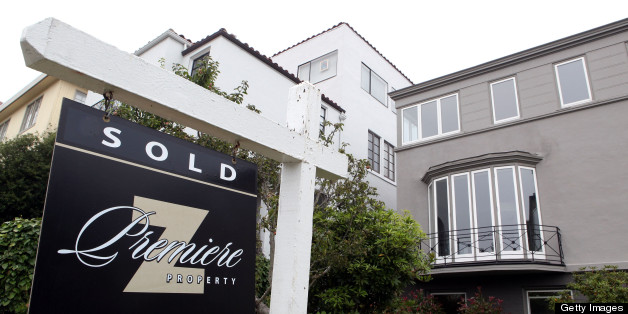 Bay Area home sales fell in March despite the strong demand from buyers that saw the median sale price rise for the 12th month in a row, according to a report Thursday.
Bidding wars and a changing mix of homes for sale helped send prices up, the real estate information company DataQuick said.
Sales of less expensive homes fell while the number of sales for more than $500,000 jumped, the company said.
A seasonal increase saw sales of all types of homes -- single-family detached, condos and town homes -- up 34 percent from February, but that was down 6 percent from March 2012.
The median price paid for a home was $436,000, up 7 percent from February and 21.8 percent from a year ago. That was still well below a peak median price of $665,000 in 2007, just before housing sales and prices collapsed, DataQuick said.
Low rates and higher sales in the upper end of the housing market reflect "a shift in psychology," the company's president John Walsh said in a statement.
He said more people seem to be worried that prices will keep rising, drawing them off the fence and into the market as prospective buyers.
Depressing sales is a lack of inventory. Intense competition among buyers for what's available has triggered bidding wars and all-cash offers.
Foreclosure sales are down, and short sales, where the sale price is less than the mortgage on the house, dipped slightly in March, DataQuick reported.
All-cash buyers accounted for 31.1 percent of the market, down from 32.3 percent in February and up slightly from a year earlier.
Sales of existing single-family detached homes were either flat or down from a year ago in Alameda, Contra Costa, San Mateo and Santa Clara counties.
Across the nine-county Bay Area, the median sales price of an existing single-family home in March was $470,000, a 20.5 percent jump from March 2012.
The median price of an existing single-family home in Alameda was $445,000, up nearly 22 percent from a year earlier. Contra Costa County's median for that type of home was $346,000, up 33.1 percent from March 2012. Santa Clara County's median price of $665,000 in March was 24.3 percent above the previous March, and San Mateo County median sales price for existing single family homes was $760,000, a 19.7 percent jump from a year earlier.
Contact Pete Carey at 408-920-5419 Follow him on Twitter.com/petecarey ___
ALSO ON HUFFPOST:
San Francisco's Most Expensive Houses
SUBSCRIBE TO & FOLLOW THE MORNING EMAIL
The Morning Email helps you start your workday with everything you need to know: breaking news, entertainment and a dash of fun. Learn more