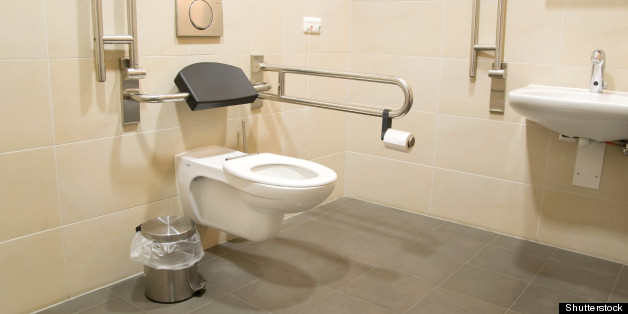 Authorities are currently investigating a cook who is accused of filming women in the bathroom of the restaurant at which he was worked.
Police say that Meliton Andrade, a cook at a Taco Fresco in Naperville, Ill., installed a cell phone camera underneath the sink in an effort to capture the images.
Customer Shannon Sutton, who works next door to the restaurant, was disturbed when she spoke about the incident with local television station CBS 2. "It's absolutely disgusting and humiliating to know that was going on," she said. "I think it's disgusting and he should have to pay for what he did to people." Both Sutton and her coworker, Christine Roberts, said they recognized Andrade. He had reportedly worked at the restaurant for several months.
The filming recently came to light when a woman using the bathroom discovered a canvas bag with a hole in it underneath the sink. According to The Naperville Sun, police sergeant Lou Cammiso said the woman "looked behind the trap cover and there was a cell phone," which had been activated and was recording video. She informed the restaurant's manager, who in turn called police. The cell phone was then determined to be Andrade's.
Following the discovery, Andrade was arrested and charged with unauthorized videotaping, a felony. He had been freed after posting a $1,500 bond, about 10 percent of the $15,000 bail required by law, but failed to appear at an April 3 arraignment. He was declared a fugitive on April 4.
ALSO ON HUFFPOST:
PHOTO GALLERIES
Dumb Food Crimes