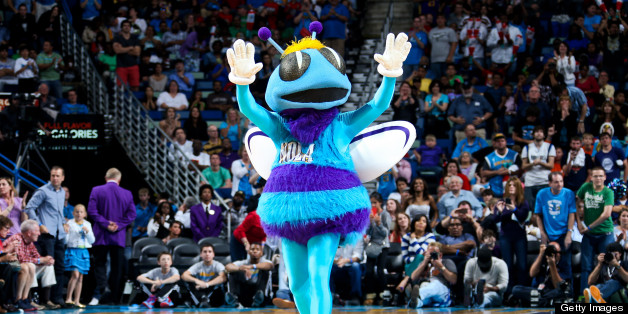 The New Orleans Pelicans have landed.
It's official. The hornet is no longer the mascot of an NBA team. One day after the NBA's New Orleans franchise finished it's 2012-2013 regular season, it dumped the hornet for the pelican. The organization launched its new team website and promoted its new identity on Thursday.
"We have been looking forward to this day since we announced the Pelicans as the new name," said team owner Tom Benson in a press release posted on the site. "The Pelican is a symbol for our city and region and we're excited to start a new era in Louisiana basketball history. This off-season is going to be a special time for the Pelicans."
Although it was largely looking ahead on Thursday, the team did find time to speak with Hugo The Hornet, the team's discarded mascot.
"As much fun as the fans have had in the Hive, I've had that much more," Hugo told the team's website. "Specifically, I'll always remember the Hornets winning their first division championship in 2008 and my last game as mascot in New Orleans. And if you'll kindly allow me to give myself a brief pat on the stinger, I was so proud to twice be named the NBA's Mascot of the Year."
SUBSCRIBE AND FOLLOW
Get top stories and blog posts emailed to me each day. Newsletters may offer personalized content or advertisements.
Learn more