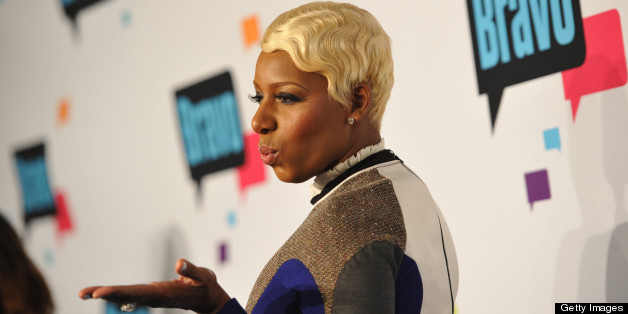 It appears "The Real Housewives of Atlanta" are becoming the Real Housewives of reality spinoffs as Bravo Media announces NeNe Leakes' forthcoming show, "I Dream of Nene: The Wedding."
Set to premiere this fall on the Bravo network, the developing docu-series will follow the outspoken reality star and her former husband, Greg Leakes, as they prepare for their second wedding, according to the show's press release.
Among the wedding attendees will be Cynthia Bailey, Marlo Hampton, and former friend-turned-foe, Kim Zolciak.
"I have always been and I continue to be happy for NeNe, and I look forward to being invited to the wedding," Zolciak told In Touch. "NeNe and I started this journey together and although we have had our ups and downs, I am excited to get our friendship back on track."
"We were friends long before RHOA, and we will be friends long after RHOA if it's up to me," she added.
Earlier this year Leakes confirmed the former estranged couple's engagement during her January 3 appearance on "Late Night With Jimmy Fallon." The couple originally divorced in 2011 after 13 years of marriage.
RELATED ON HUFFPOST:
Real Housewives Of Atlanta
SUBSCRIBE TO & FOLLOW BLACK VOICES
Stay plugged in with the stories on black life and culture that matter. Learn more