Lauryn Hill Issued Eviction Lawsuit By New Jersey Landlord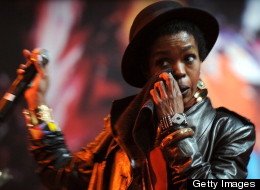 This week has been quite eventful for Lauryn Hill. In addition to making claims as to why she stopped paying taxes, the Grammy Award-winner is also reportedly being sued by her landlord for eviction.
According to TMZ, Hill's South Orange, NJ landlord has filed an eviction lawsuit in response to the singer failing to pay rent last month. The documents revealed that Hill has been renting the mansion since 2009.
The report comes on the heels of the singer-actor's forthcoming April 22 tax evasion sentencing, where she faces a maximum of one year in prison and $100,000 in fines for each count.