In case you haven't heard, the D.C. metro area housing market is incredibly hot.
One indication: houses regularly sell for above asking-price, with prices still on the rise.
Another: D.C. has been found to be the least affordable city in the United States, with median housing prices 16.78 times the median income.
Also, D.C.-area renters pay the country's second-highest median rents.
Additionally, D.C. renters are not only willing to spend $2300 per month for windowless apartments -- we're downright eager to do it.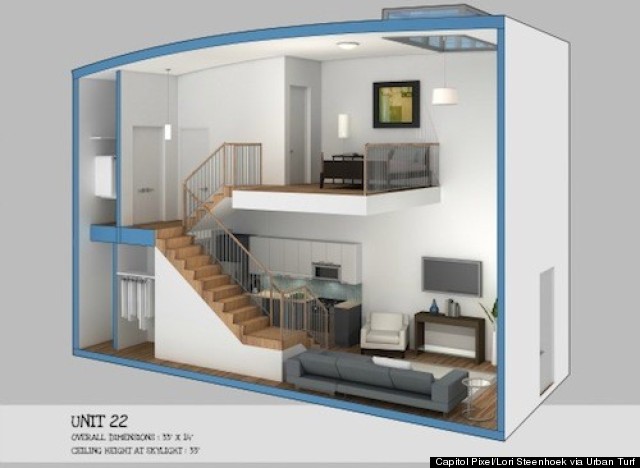 But we think that the best indication of the area's robust housing market might be this:
This rap, called "Houses Gettin' Sold!," is by Re/Max Allegiance broker Brian Block, who clearly feels impressively comfortable with business. Its lyrics include the lines:
Market's hearing up
It's no longer cold
Northern Virginia real estate
Houses getting sold
Listening to the news
Reading the paper
What's above the fold
D.C. houses getting sold
"I didn't know I was a rapper and you probably didn't either, at least until I made this video," Block said in a blog post about the video.
Like that condo pictured up top? The 3 bedroom, 4 bath at 3618 Prospect St. NW is listed on Realtor.com for $3,995,000.
And here's some other local real estate going for even more:
D.C.'s Most Expensive Houses
This 10 bedroom, 15 bath house modeled on the palace of Versailles is set to be built on Ted Kennedy's Northern Virginia property. Here's the listing.

This 8 bedroom, 12 bath house bears not a small resemblance to the White House. Its name: Chateau La Vie. Here's the listing.

This five bedroom, five bath house is certainly nice -- but you're really buying this property for its 2426 extremely horse-friendly acres. Here's the listing.

Six bedrooms and seven baths on 60 acres. Comes with a guest house, a three bedroom stone cottage, a pool, tennis courts and a spa, too. Here's the listing.

A 10,000 square foot house on 6+ acres in Washington, D.C. This place comes with a guest house and a pool -- and, according to the listing, the possibility of subdivision. Here's the listing.

10 bedrooms, 15 baths on 6+ acres. But only the one listing photo. Here's the listing.

It's a 15,000+ square foot seven bedroom, 12 bath house with a pool, guest house and gym. The price has recently gone down, too, by more than $125,000. Here's the listing.

Eight bedrooms, 12 baths and two kitchens close to Georgetown. Here's the listing.

Check out this lovely eight bedroom, 10 bath place, once part of the historic Evermay estate, now on .3 well-groomed acres of its own. Here's the listing.

Six bedrooms, 10 baths in a gated community. You'll have river views, plus a pool and guest house. You'll also have a hard time using your GPS to get home if you don't figure out what the address here actually is. Here's the listing.