An art exhibition centered around the theme of love has the dangerous potential to be mushy, cheesy and highly predictable. Yet "All You Need Is Love," an upcoming exhibition at the Mori Art Museum, is just the opposite.
In celebration of the museum's 10th anniversary it has crafted a playful, daring and "awwww" inducing exhibition that revels in the many forms and manifestations of love. The primal human desire and inspiration for countless artists is explored and exploded through five lenses.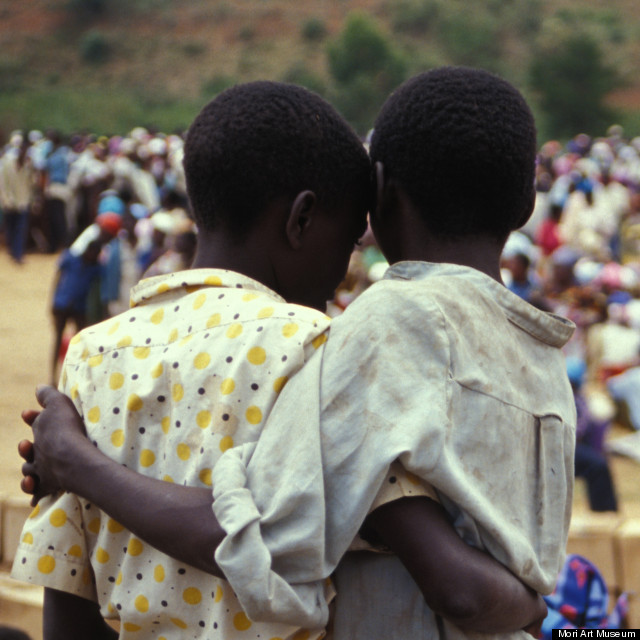 The first-- "What Is Love?"-- explores the symbols and language that have become associated with love, unpacking iconography like the heart to examine the visual fabric of that special feeling. "Couples In Love" focuses on, you guessed it, l'amour, and how conceptions of couples have morphed and evolved through time and space. "Love in Losing" focuses on a favorite subject for artists-- heartbreak.
In "Family and Love" artists explore the first love most humans ever know, that of their family. The changing mechanics of the family unit also drive this portion of the exhibition. Finally comes "Love Beyond," which looks to the ever changing future of L-O-V-E. This aspect of the show examines how advancements like social media, virtual reality, and space exploration have changed our conceptions of love, not just love of another but love of things and love of ourselves.
The thematic exhibition poses the delicious opportunity for 200 works, from a Renaissance oil painting to a virtual reality anime pop star, to share a cozy space. Where else would you see an epic bronze embrace in Auguste Rodin's "The Kiss" in the same show as Yayoi Kusama's spotted alien forms?
"All You Need Is Love" runs from April 26 until September 1 at Tokyo's Mori Art Museum. Take a look at a complex exploration of the most simplest of desires-- love. Let us know your thoughts in the comments!