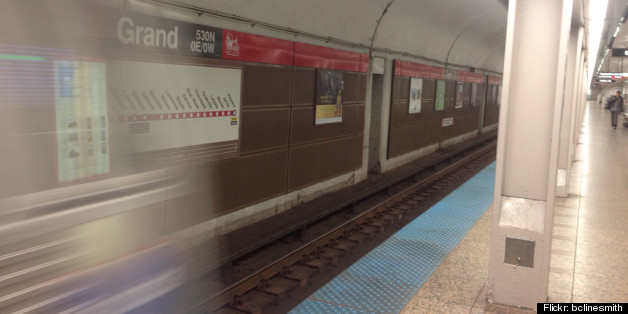 With the Chicago Transit Authority preparing to spend another $2 billion on a new fleet of up to 850 rail cars, the agency is reaching out to its riders for input on how those cars will be designed.
The survey, which went live last week and was e-mailed to some CTA riders, seeks specific feedback on the agency's newest 5000-series cars -- which feature aisle-facing seats that have drawn mixed reactions from commuters -- as well as the question of cloth-covered seating versus plastic, New York-style bench seating.
"It's a pretty broad research effort that will assist CTA in determining the optimal design requirements for the cars, and the research results will be part of the criteria weighed in the selection of a manufacturer for the 7000 series," a CTA spokesperson said of the survey, according to the CTA Tattler blog.
The Bombardier-built 5000-series cars have an increased capacity of 120 people per train car but many riders have criticized the seating for being too narrow, DNAinfo Chicago reports. The cars are currently being used on the system's Red, Pink and Green lines, according to the RedEye.
"It's just a little bit too personal for me," one rider told DNAinfo. "If the train is crowded [and you're sitting on one of the benches], there's people standing in front of you in your comfort zone."
Previous surveys on the aisle-facing seats, conducted by the Active Transportation Alliance, showed riders had mixed, but strong, feelings on the newest cars' design.
Photo by via Flickr.
PHOTO GALLERIES
CTA 5000-Style Rail Cars