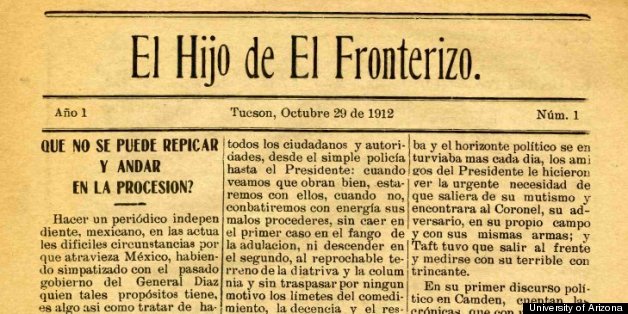 The headline was succinct and direct: "Much persecution of Mexicans in California."
The headline was printed in Spanish on July 14, 1936, in El Tucsonense, a local biweekly newspaper. The paper - founded in 1915 by Francisco S. Moreno and later headed by his wife, Rosa E. Moreno, and their sons - was the principal source of news and information for Tucson's Mexican-American community.
Like other Spanish-language newspapers in the Southwest, El Tucsonense provided information for the Mexican-American community that was ignored by English-language newspapers.
A window to this past is now open.
Read more on Arizona Daily Star
Latino Books Once Banned In Arizona