WASHINGTON -- The Democratic Congressional Campaign Committee launched a new campaign on Monday aimed at pressuring House Speaker John Boehner (R-Ohio) to hold votes on "commonsense gun violence prevention measures," including tighter background checks on gun buyers.
Two ads for the "You Deserve A Vote" campaign will run on Facebook and on the Internet nationwide, said DCCC spokesman Jesse Ferguson.
"Overwhelming majorities of the American people want a vote on commonsense gun violence prevention like background checks but House Republicans continue to obstruct the will of the American people," Ferguson said in a statement. "Democrats are engaging grassroots supporters to demand that House Republicans stop kowtowing to a tiny, extreme minority and allow a vote on gun violence prevention."
The ads will direct supporters to a petition that will be sent to Boehner. The DCCC hopes to collect 1 million signatures in an effort to convince him to allow votes on gun control measures. Boehner has said he would take a look at gun control bills if they cleared the Senate, but last week, nearly all of the gun measures that came to a vote there failed to pick up the 60 votes needed to advance. There are House versions of those bills, and some, including the background checks measure, do have bipartisan support, but not nearly enough to pass.
A Boehner spokesman did not respond to a request for comment.
Here's how the DCCC ads will appear: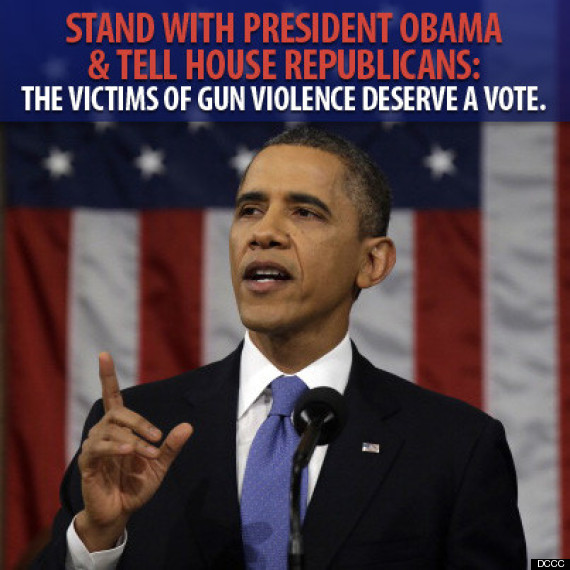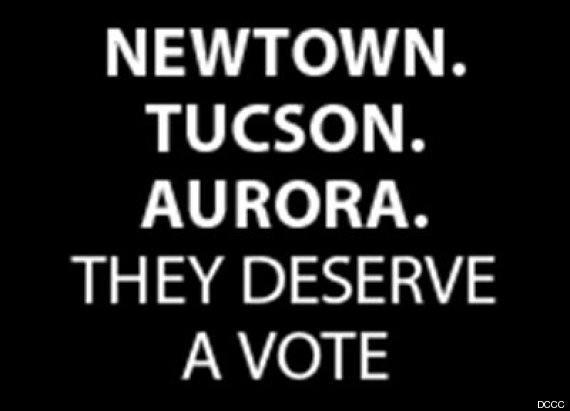 UPDATE: 2:50 p.m. -- A Boehner aide noted that the speaker last week addressed the issue of how the House plans to proceed with its gun bills in the aftermath of the Senate's failed votes.
"Our committees continue to work at this," Boehner said at a Thursday press conference. "We have Tim Murphy ... who has been looking at the issue of mental health with regard to violence. The Judiciary Committee continues to look at practical steps that we can take to better protect the American people."
"No decision has been made beyond that," Boehner added.
SUBSCRIBE TO & FOLLOW POLITICS
How will Trump's administration impact you? Learn more