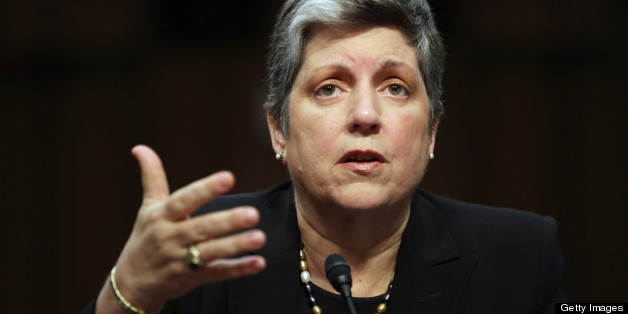 Getty Images
By ERICA WERNER, THE ASSOCIATED PRESS
WASHINGTON — Homeland Security Secretary Janet Napolitano (neh-pahl-ih-TAN'-oh) is defending the security procedures that occur when someone applies for asylum to the U.S. – as the family of the alleged Boston bombers did about a decade ago. She described an extensive process with multiple screenings.
She says any asylum applicant is thoroughly interviewed and vetted, run through databases, fingerprinted and vetted again when they become eligible for a green card and ultimately citizenship.
Napolitano also says the process has improved in recent years. And she says a new immigration bill would build on that.
Testifying before the Senate Judiciary Committee on Tuesday, Napolitano also disclosed that her department knew of the older Boston bomber's travel to Russia last year, even though his name was misspelled on a travel document.
Also on HuffPost:
Politicians React To Boston Marathon Explosion
FOLLOW HUFFPOST