Obama Set To Speak At Planned Parenthood Gala (UPDATE)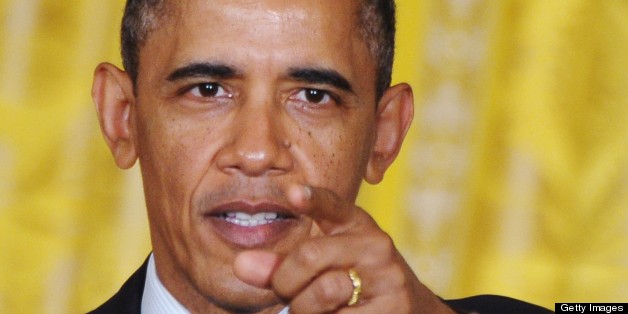 Getty Images
President Barack Obama will be the keynote speaker at Planned Parenthood's annual gala on April 25, the group announced Tuesday.
"President Obama has done more than any president in history for women's health and rights," said Cecile Richards, president of the Planned Parenthood Federation of America, in a statement. "He understands that access to birth control and preventive health care are economic issues for women and their families. We fought alongside him to ensure that women's health access was expanded in the landmark Affordable Care Act, and now we have to fight hard to ensure that the full promise of health care reform is realized for millions of women."
For his part, Obama has repeatedly defended the health care provider. "Mr. Romney wants to get rid of funding for Planned Parenthood. I think that's a bad idea," the president said to donors in July last year. "I've got two daughters. I want them to control their own health care choices."
During the 2012 presidential campaign, the group's advocacy and political arms, Planned Parenthood Action Fund and Planned Parenthood Votes, ran ads supporting Obama on women's health and criticizing GOP nominee Mitt Romney's record.
UPDATE: Wednesday, April 24 -- White House press secretary Jay Carney said that the president would speak to Planned Parenthood on Friday morning so that Obama could attend a memorial service for the victims of the West, Texas, fertilizer plant explosion on Thursday.
CORRECTION: An earlier version of this story stated incorrectly that the Planned Parenthood Federation ran certain ads during the 2012 campaign. The ads were run by Planned Parenthood Action Fund and Planned Parenthood Votes.