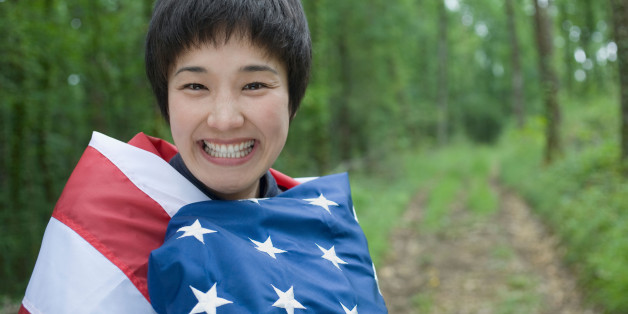 No one understood why a Santa Monica High School student killed himself one January afternoon in 2011, leaping from the roof of a 10-story hotel as his teammates from the school baseball team watched in horror from a field across the street. He wasn't "the kind of person you would expect to have these feelings," the boy's rabbi told the Los Angeles Times. "Something went horribly, horribly wrong."
City officials fixated on that something. Where in the 14-year-old-boy matrix of hormones, classes, family and friends had the seeds of such sadness been planted? Might a different external environment -- a different sort of city, that is –- have stopped their growth?
In tackling these questions, the beachfront enclave of less than 100,000 joined a global debate just making its way to America. Countries around the world have begun worrying about how their people feel, not just how much they produce.
The tiny Himalayan kingdom of Bhutan even has a measurement for it: Gross National Happiness (GNH). Coined in the 1970s by a Bhutanese king wanting to ease fears about modernization, the concept now rules that country's politics.
It's also spreading westward, where some top economists making sense of the recession are happy to knock down the old gods –- profit, loss, GDP, GNP -- and replace them with a new one.
A wave of teen fatalities, including the hotel suicide, made city officials in Santa Monica, Calif., reconsider the way they run things. In response, they proposed a Local Wellbeing Index meant to help officials plan smarter policy using existing resources. The plan won Santa Monica a $1 million grant from Bloomberg Philanthropies, which this year will give out a total of $9 million to five winning cities via its Mayors Challenge.

Santa Monica joins a growing list of North American locales attempting to mimic Bhutan's GNH, or wellbeing index, and no two Western adaptations are alike. A private index in Canada joins previously unlinked data, including work hours and crime rates, to paint a new picture of Canadian life. In Great Britain, the government survey sent out annually to households nationwide now includes such pointed inquiries as "How happy did you feel yesterday?" and "To what extent do you feel the things you do in your life are worthwhile?"
The goal is to govern with a citizen's inner life in mind. If an index finds that train travel causes less stress than driving, for instance, funds might shift from highways to public transportation.
It's too early yet to gauge the results of these efforts. Journalists in Bhutan -- the origin point -- note that the eco-component of the country's GNH index hasn't slowed the government's push to erect dams that are expected to wipe out large habitats for native birds. But in the wake of the global recession, the promise of the experiment still captivates cities, states and countries willing to try their chances.
In an Op-Ed for this publication, Santa Monica mayor Pam O'Connor named the target. "Wellbeing is not to be confused with wellness," she wrote. It is "a state characterized by a person's level of fulfillment, engagement, satisfaction, positive outlook, and health." Track those levels, she asserted, and "good governance" is more possible.
In the case of the 14-year-old boy, for instance, what if his distress started as early as preschool? Santa Monica's first iteration of the index, a Youth Wellbeing Report Card inspired directly by the deaths, found that only one-third of the city's youngest residents were prepared to start school. Readiness was defined by a range of tests, measuring a child's ability to hold a pencil, mix with other kids and so on.
"You'd think in a community like Santa Monica, we'd have a very large number of kids ready for kindergarten," city official Julie Rusk told The Huffington Post. "The surprising number of kids that weren't ready is causing a discussion in our community. What does it mean? What are our preschools doing or not doing? If in third grade and eighth grade you see these gaps in achievement and disconnected youth, is this part of the reason why?"
She denied any "nanny state" agenda. "We really don't see this as government as purveyor of wellbeing. But we can provide information," she said. "Understanding how people are doing, where it is that people are doing well, and how can we share that and help people to learn from each other. That should really be one of our core functions."
The Santa Monica index will likely run along the lines of Canada's, remixing data to offer new insights. That's partly for long-term efficiency, and partly to keep up with the realities of tight budgets. "The Bloomberg prize is not a continuous source of funding," Rusk points out.
Still, the cash infusion means access to leaders in the booming field of happiness studies. Targets for partnerships include American psychologist Martin Seligman and the New Economics Foundation, a London-based think tank that helped Prime Minister David Cameron launch the British index.
Joining the "movement" necessitates leaving U.S. borders, according to Rusk. While the team's overseas contacts aren't fazed by "the whole notion of thinking about a metrics beyond simply economic stability," the U.S., she said "is lagging, not surprisingly."
That's a common enough perception. But in fact, it was truer a year ago than it is today. Santa Monica's index follows state- and city-wide ones in Vermont; Maryland; Seattle; Eau Claire, Wis.; Somerville, Mass. and Nevada City, Calif. This year, the trend went national when the U.S. government announced a possible federal happiness index. The guiding principle is itself homegrown: GNH science largely rests on the influential (and controversial) Easterlin Paradox, named for American economist Richard Easterlin, who argued that rising incomes increase happiness only to a point.
Easterlin's fellow Americans seem, if not eager to confront his paradox, at least disinterested enough not to put up a fight. A year before Cameron installed the British index, the prime minister was battling critics who called the very concept "wooly" and "impractical." Meanwhile, President Obama created a panel last March to routinely track "subjective well-being," and no one seemed to notice.
Whether or not the metrics take, their arrival on American soil completes a cycle that began with the financial crisis. When Time asked the Nobel-winning economist Joseph Stiglitz why he came out in support of wellbeing indices in 2009, effectively legitimizing them in the West, he blamed five familiar letters: "U.S. GDP looked good, and then we realized it was all a phantasm."
This story appears in Issue 46 of our weekly iPad magazine, Huffington, in the iTunes App store, available Friday, April 26.