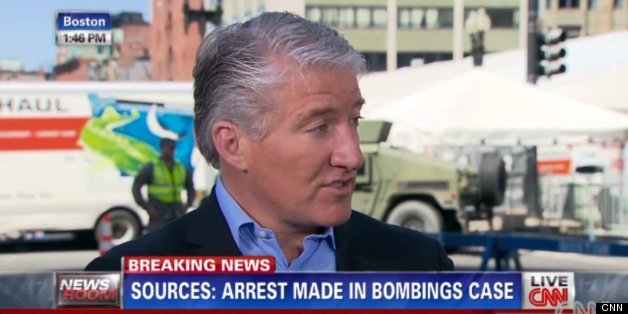 After CNN made a very public error during its coverage of the Boston Marathon bombings last week, the network said it was implementing new practices as a result.
CNN's John King mistakenly reported that a suspect had been arrested in the Boston bombings investigation. The network was not alone in the misreport— the Associated Press, Fox News and others ran with the same news. An hour later, King was forced to walk his comments back on air after it became clear that no arrest had been made.
A CNN spokesperson told The Huffington Post's Michael Calderone:
"CNN had three credible sources on both local and federal levels. Based on this information we reported our findings. As soon as our sources came to us with new information we adjusted our reporting."
The Washington Post's Erik Wemple asked a network spokesperson how CNN was handling the error. "We have instituted additional checks and balances to our editorial processes as part of an ongoing internal review," the spokesperson said.
CNN did not further elaborate on the checks and balances put in place, nor provide more details on its "onging internal review."
Earlier this week, King spoke with local Washington station WTOP about the error. "I've got a pretty good track record, but when you do something like this it's embarrassing," he said.