French artist Romain Jacquet-Lagrèze has a taste for gravity-defying skyscrapers. By snapping photos of the looming architectural behemoths in Hong Kong, he shows just how sublime -- and unsettling -- it can be to stare upwards.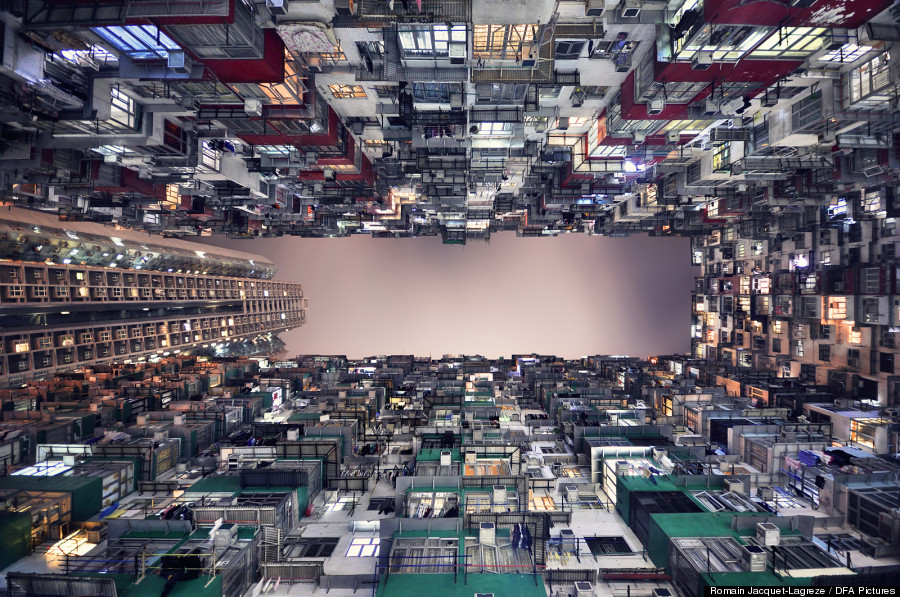 "You can't really appreciate a towering city structure until you've craned your neck up the length of its spine, admiring the way its reflective edges seem to scrape the sky," Jacquet-Lagrèze told the Daily Mail.
If you're not already feeling dizzy enough, check out more of the photographer and graphic designer's images here.