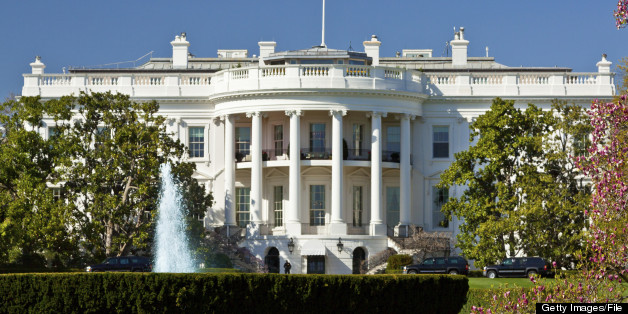 Luis Miranda is living proof of the power of immigration reform.
The Obama administration's former communications director for Hispanic media recounted his experience as an undocumented immigrant Tuesday in a column published by USA Today that makes a forceful and personal argument for immigration reform.
Miranda says that as a child he "dreamed of becoming a fighter pilot," but saw his aspirations dashed when he couldn't provide a Social Security number to join the Civil Air Patrol.
"I began to understand what it meant to be undocumented," Miranda writes.
He suffered from the experience, seeing his grades decline, and lowering his career expectations.
Fortunately for Miranda, Congress came together to craft an immigration reform that President Ronald Reagan signed in 1986. The measure legalized the status of some 3 million undocumented immigrants and put Miranda on a path to citizenship.
Miranda describes the bill submitted to Congress last week by a group of senators known as the "Gang of 8" as a tougher bill than the 1986 reform, pointing to the billions of dollars it pours into border security and its requirement to put in place a national employer verification system.
But overall, the piece is a personal appeal that highlights how his story reflects those of the estimated 11.1 million undocumented immigrants hoping that Congress finally reforms an immigration system universally described as "broken."
"For many immigrants, there was never a path to come legally," Miranda writes. "But they're here now and they've put down roots. They're not looking for a handout, just a chance to work hard and do the right thing."
Check out Luis Miranda's column at USA Today.
ALSO ON HUFFPOST:
PHOTO GALLERIES
7 Things To Know About Immigration Reform