Today is the birthday of Dutch American artist, Willem de Kooning. The abstract expressionist pioneer, and husband of the great Elaine de Kooning, would turn 109 years old if he were still alive today.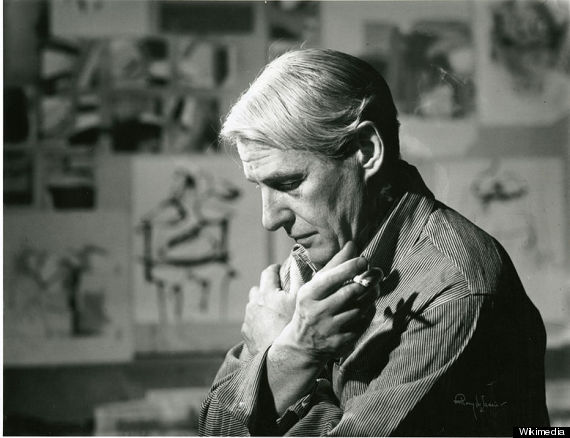 De Kooning kickstarted his art career in the United States, designing and painting public murals for the 1939 New York World's Fair. His paintings during this time featured vibrant human-like forms such as the dazzling figures of his 1945 masterpiece "Pink Angels."
Married to fellow artist Elaine Marie Fried, he taught at art schools such as the famed Black Mountain College and the Yale School of Art. Influenced by contemporaries like Arshile Gorky and Clyfford Still, he remained embedded in the avant-garde art world throughout his life, gravitating toward the female form in his works on canvas and in his sculptures. He was honored with the Presidential Medal of Freedom and the National Medal of Arts, solidifying his stature as an iconic 20th century figure well before his death in 1997.
In celebration of de Kooning's big day, we've put together a slideshow of some his well-known pieces. Scroll through the works below and let us know how you are celebrating the artist in the comments.
SUBSCRIBE AND FOLLOW
Get top stories and blog posts emailed to me each day. Newsletters may offer personalized content or advertisements.
Learn more