In early 1970s Detroit, three black brothers formed a band called Death. In the heyday of Motown, their aggressive, raw, distorted sound was rare, especially for black musicians. The band broke ground before the Ramones struck their first power chords, releasing a demo tape in 1974 after a year spent practicing in a spare bedroom. An upcoming documentary titled "A Band Called Death" tells the unbelievable story of these visionary musicians.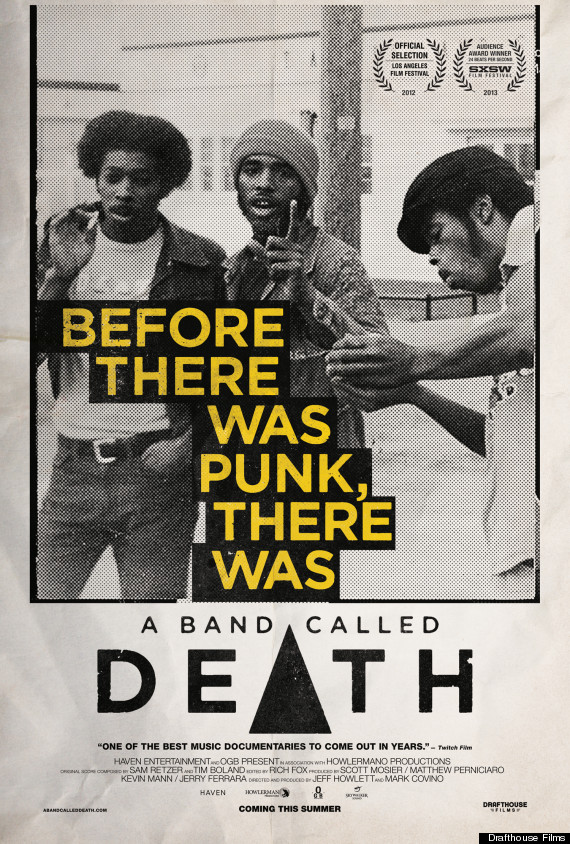 The group broke up in 1977, before completing a single album.
Part rockumentary and part testament to family love, "A Band Called Death" follows the young brothers' trajectory and devotion to their band's identity. The documentary received a lot of buzz at South By Southwest this year, and Questlove is a fan:
"A Band Called Death," distributed by Drafthouse Films, hits theaters this June 28 and is available on VOD May 24. Download a free, never-before-released Death demo recording of "Politicians In My Eyes" from 1974 below:
SUBSCRIBE AND FOLLOW
Get top stories and blog posts emailed to me each day. Newsletters may offer personalized content or advertisements.
Learn more