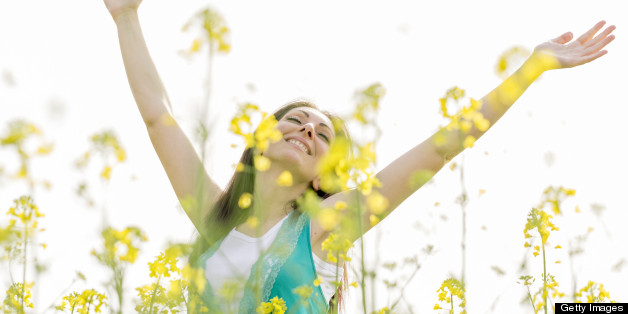 Getty Images
Welcome to the final day of HuffPost Healthy Living's 14-Day Stress-Less Challenge! In honor of National Stress Awareness Month, we've used the past two weeks to focus on becoming less stressed and more calm. Tell us -- either in the comments, on Facebook or @HealthyLiving -- how the challenge went for you. To check out previous days of the challenge -- and our continuing stress-less content -- click here
Congratulations! You've completed the 14-day stress-less challenge, and made some important first steps towards creating a more relaxing and less stressful lifestyle. To conclude your work in the challenge, look back at the worry journal you created on Day 1 -- have you chipped away at any of these stressors, or identified a new stress-relief strategy that works for you? Whether it's a breathing exercise, yoga practice or nutrition tip, the important thing is to find at least one small stress-relief trick that you can turn into a habit.
We can't control the stresses life throws our way, but we can control our reactions. That's why the editors of HuffPost have developed our "Less Stress, More Living" page -- to help you find practical solutions for dealing with stress in all realms of your life, from planning a wedding to cooking dinner to taking business trips to pregnancy and parenting. Here are a few highlights:
How have you reduced your stress these past two weeks? Which de-stressing strategies will you continue to use in the future? Send your answers (or a quick photo of your worry journal!) to HealthyLiving@huffingtonpost.com, Tweet us @HealthyLiving or post to our Facebook wall.
Stress-Less Fact Of The Day: Take a nap! Enjoying a brief midday snooze could lower cortisol levels. Can't fall asleep? Even a short period resting in bed can be helpful.
FOLLOW HUFFPOST