Kendall Jenner Proves She's Got Legs For Days In Minidress At Art Gallery Party (PHOTOS)
It seems like just yesterday that we were watching Kendall Jenner run screaming around her house chasing her younger sister Kylie on early episodes of "Keeping Up With the Kardashians." Time really does fly when you're having fun, because the 17-year-old has grown up fast.
On Wednesday, the teenage model spent some father-daughter time with her dear old dad Bruce Jenner at the Nomad Two Worlds and Russell James Private Reception at Guy Hepner Gallery in Hollywood.
We would say we're surprised that Bruce would let Kendall out of the house in such a short, body-hugging bandeau dress that proves she's got legs for days -- but then we remembered he's already lived through Kim, Kourtney and Khloe's teenage years, so he probably knows when to pick his battles.
The pair were at the gallery, where several portraits of the young model are being featured in the show. Kendall had previously given fans a sneak peek when she tweeted a photo of one of the portraits earlier this month:
what an amazing exhibit by @nomadrj !! go visit it at @guyhepner in LA! honored to be ft. next to some great models twitter.com/KendallJenner/…

— Kendall Jenner (@KendallJenner) April 12, 2013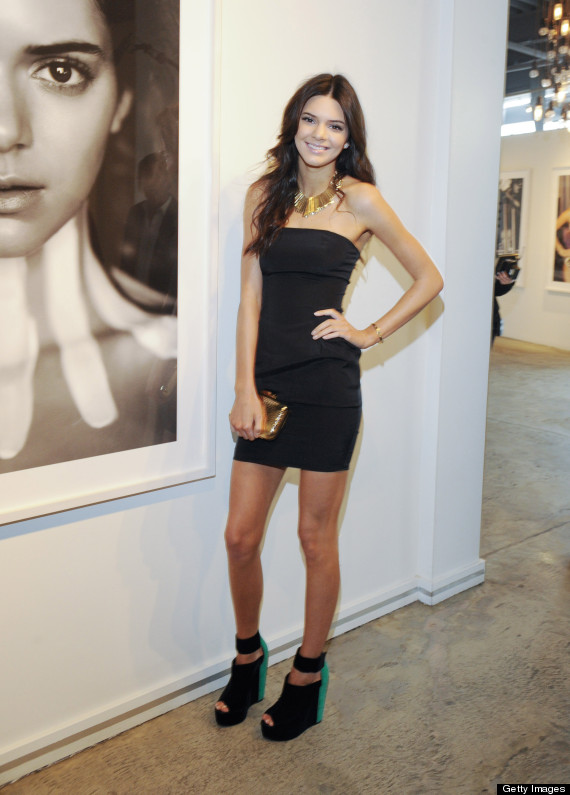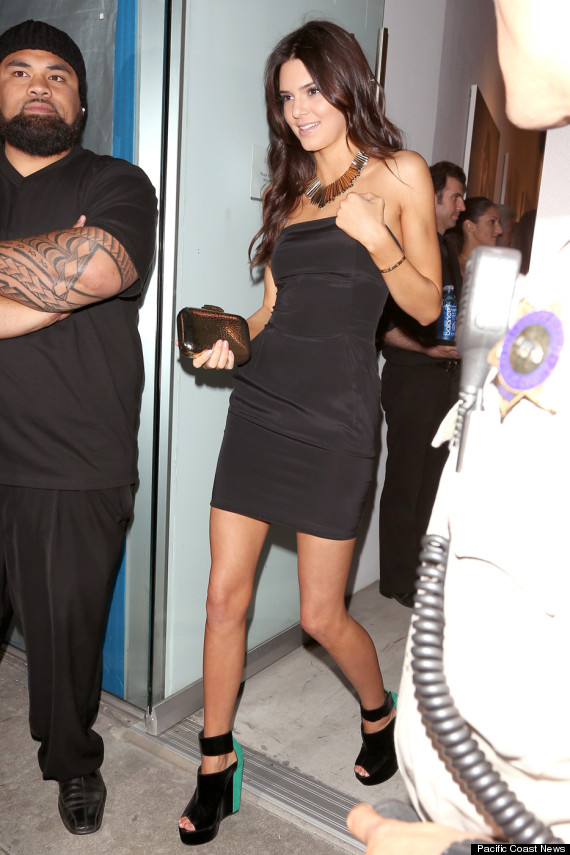 Also on HuffPost:
Celebrity News & Photos