While he's no longer in the limelight as prime minister of Italy, Silvio Berlusconi certainly knows how to draw attention to himself -- even when he's not trying.
This week, the billionaire media mogul found himself in Texas for the dedication of the George W. Bush Presidential Center. While many in the media focused on the convergence of all living U.S. presidents for the event, more world leaders and contemporaries of 43rd president showed up for the celebration. And Berlusconi, ever the emotive man, seemed a bit, shall we say, disinterested: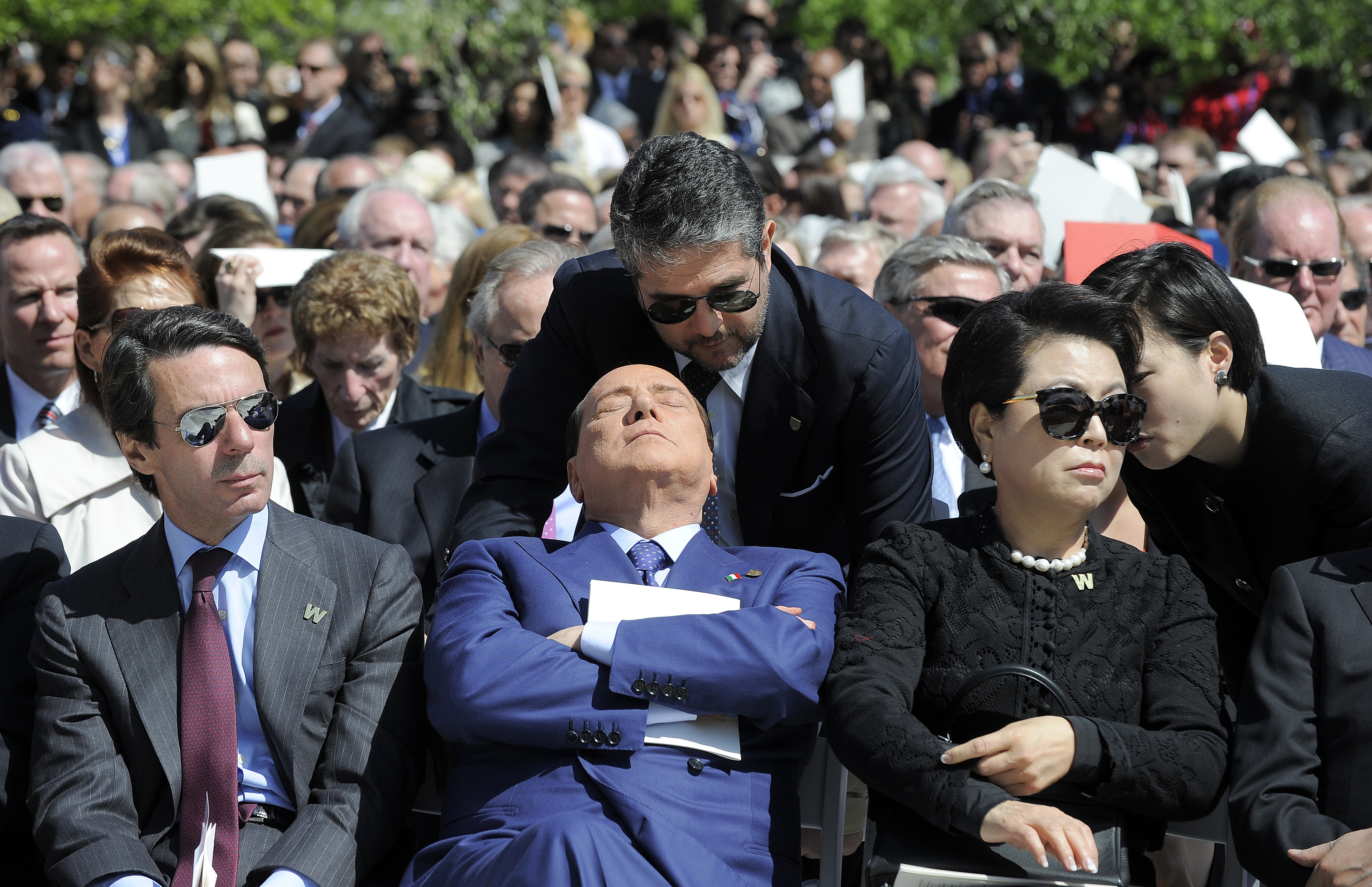 To be fair, Berlusconi is 76 years old. Maybe he was tired. Or maybe he was just bored from not being the center of attention. In any case, this scene unfolded and led to a few laughs.
How would you caption this photo? Send us your ideas by using the hashtag #SundayCaptionContest on Twitter or by leaving your entry in the comments sections below.
Related on HuffPost:
Berlusconi's Best Facial Expressions
YOU MAY LIKE
CONVERSATIONS
FOLLOW HUFFPOST