We're all familiar with cat fights. But after taking a look at this incredible photo, it looks like birds have some secret anger too.
The shot was captured by 500px user Mario Dias last October and uploaded recently. We're not sure what kind of birds they are, but one of them has clearly done something wrong, and the other isn't too happy about it.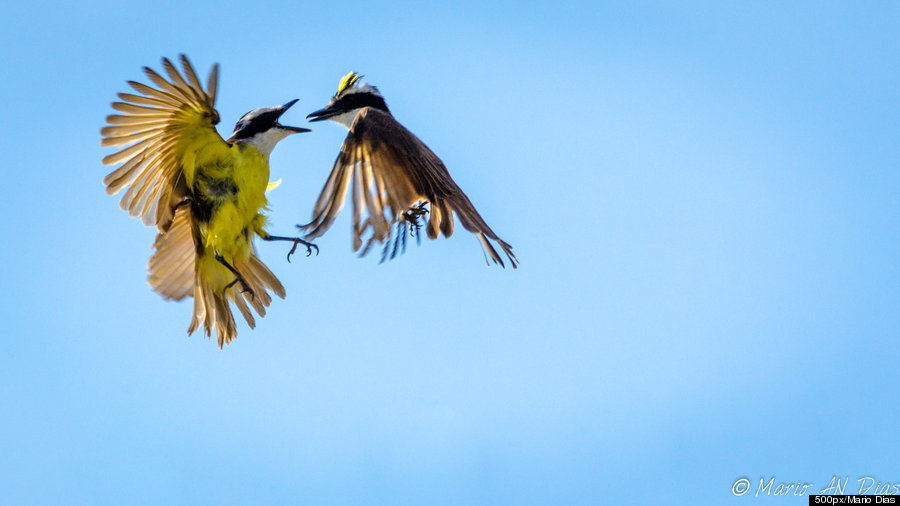 Many birds are facing increased habitat destruction and are often the victims of urban development and oil spills. Organizations like the National Audubon Society and the International Bird Rescue are great places to get involved if the state of our avian friends ruffles any feathers.
ALSO ON HUFFPOST:
Animal Photos Of The Year 2012