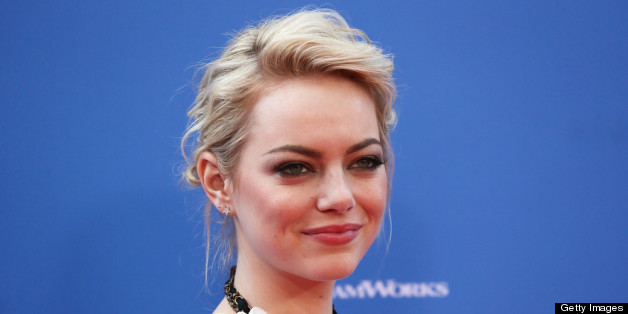 In a recent interview with Cosmopolitan, Stone was asked what kind of makeup she thought guys liked on a girl. (I know, ugh.)
"I could care less. I think women should wear whatever makeup they want for themselves. Makeup should be fun."
We're pretty sure she meant "I couldn't care less." To which we say, AMEN. YES. Thank you. Now can we please stop asking this question?
Related on HuffPost:
Emma Stone's Hottest Moments
SUBSCRIBE AND FOLLOW
Get top stories and blog posts emailed to me each day. Newsletters may offer personalized content or advertisements.
Learn more