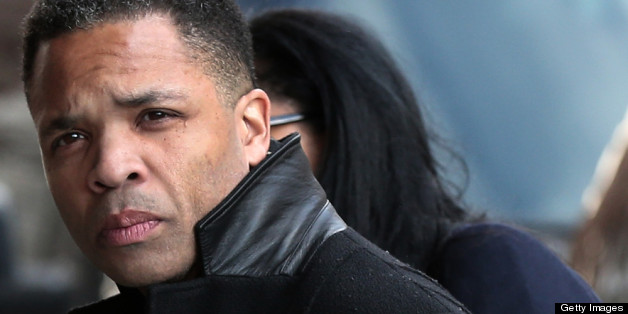 Former Illinois Rep. Jesse Jackson Jr. has a new sentencing date as his slated appearance in court has been pushed back — a whole three days, to July 1.
In addition to a new sentencing date, details from Federal prosecutors out Friday suggest Jackson's bipolar disorder may be weighed as a factor in his sentencing.
The Sun-Times reports on Friday, Federal prosecutors raised the prospect of having Jackson examined by their own experts should Jackson's lawyers raise his illness as mitigating factor to reduce his prison sentence.
Prosecutor Matt Graves said the government is "entitled" to have Jackson checked "by our own experts," though the defense disagreed, the Sun-Times reports. Jackson's attorney Reid Weingarten argued that the former congressman's bipolar disorder is well known and "not controversial."
With the date moved back from the original June 28 sentencing, Jackson is set to learn his fate the same day wife Sandi faces sentencing for her lesser charges. Per sentencing guidelines, Jackson faces 46 to 57 months in prison while Sandi could go away for one to two years; Judges are not bound by the guidelines, however.
According to the Chicago Tribune, Jackson's sentencing date was changed Friday when attorneys had a status conference with the new judge. Judge Amy Berman Jackson — no relation — replaced Judge Robert L. Wilkins who heard the Jacksons' guilty pleas but later withdrew from the case.
Good news of any kind has been in short supply for the disgraced ex-congressman, who, along with his ex-Chicago alderwoman spouse, pleaded guilty in Federal court February to misusing $750,000 in campaign funds; Sandi Jackson pleaded guilty to filing false tax returns.
Jackson, 47, resigned late last November from Congress while citing personal health issues and acknowledging that he was under federal investigation. Jackson had previously been on medical leave from Congress while the Chicago Democrat sought treatment for bipolar II disorder.
EARLIER ON HUFFPOST:
..
PHOTO GALLERIES
Sandi And Jesse Jackson Jr. Through The Years