Accused murderer Jodi Arias may be using her victim's sister as inspiration for her artwork.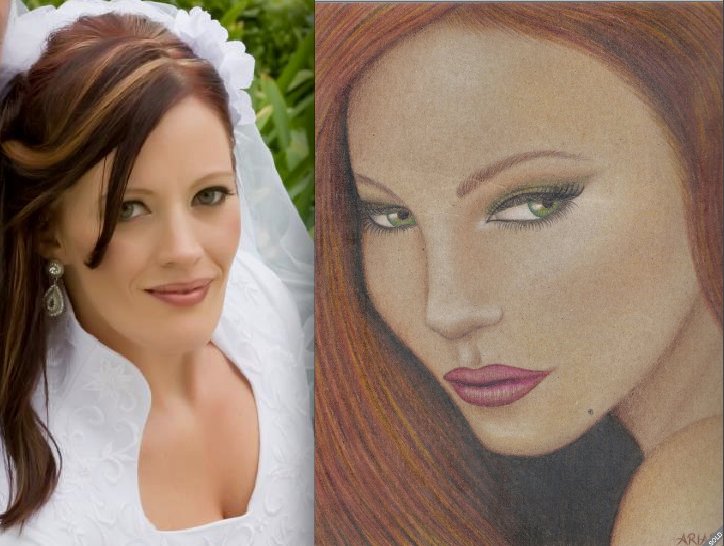 Tanisha Sorenson is Alexander's sister. Arias is accused of shooting Alexander in the face before stabbing him 27 times and slitting his throat. Arias admits she killed him, but said she did so in self-defense.
The image, a colored-pencil drawing titled "Scorpio," shows a red-headed women who has the same large green eyes, sharp cheekbones and distinctively-shaped mouth as Sorenson.
ARIAS' ARTWORK (Story Continues Below):
"I know this might sound creepy," she told HLNTV in September, "but I hope to get to watch her die someday… the death penalty is what she deserves."
Travis Alexander - Jodi Arias Crime Scene And Trial Photos
FOLLOW HUFFPOST