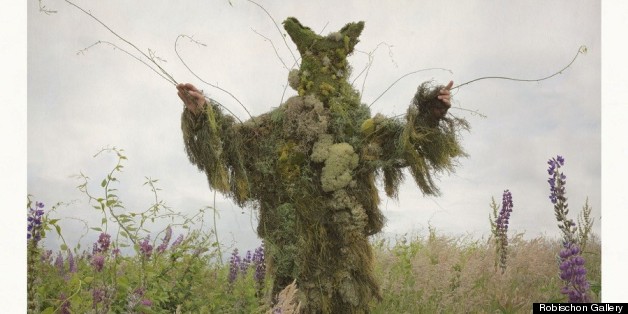 "Come away, O human child!/ To the waters and the wild" writes William Butler Yeats in his poem, "The Stolen Child." Yeats's darkly seductive promise of a new world comes to life in Kahn and Selesnick's new photo series titled, "Truppe Fledermaus And The Carnival At The End Of The World" at Robischon Gallery in Denver.
Nicholas Kahn and Richard Selesnick have been dreaming up imaginary worlds since 1980s. Their projects include fictitious documentation of an inhabited iceberg as well as a photo series of a society on Mars. Their newest alternate universe is inspired by the Italian philosopher Giulo Camillo's 1550 work, "Memory Theater," which deals with disengagement and cultural overload.
"Truppe Fledermaus" will be on view at Robischon Gallery in Denver, Colorado until May 4.
Scroll through the slideshow below, and tell us what you think of Kahn and Selesnick's strange creatures and haunted landscapes.