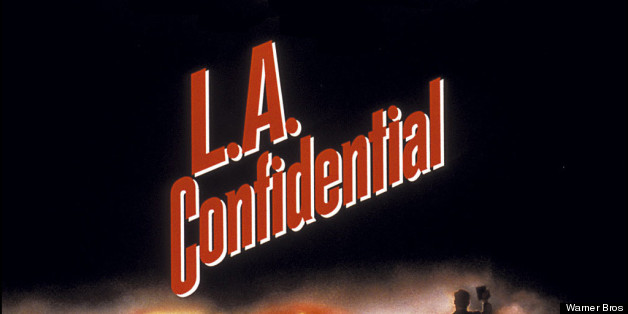 You haven't seen the last of "L.A. Confidential."
According to Deadline, James Ellroy -- who wrote the original 1997 film starring Kevin Spacey, Russell Crowe, Guy Pearce, Kim Basinger and Danny DeVito -- is shopping a sequel TV series.
Deadline reports that the sequel is "being pitched to broadcast and cable networks as well as emerging distribution platforms, with multiple outlets interested," and that it may get a straight-to-series order.
This isn't the first time an "L.A. Confidential" sequel TV series has been attempted. In 2003, an "L.A. Confidential" pilot was sold, but it did not receive a series order.
Recently movies-turned-TV shows have been quite popular, i.e. NBC's "Parenthood," The CW's "Nikita," MTV's "Teen Wolf," the late "Friday Night Lights" and CBS has a "Beverly Hills Cop" pilot filming now, which original star Eddie Murphy will appear in.
For more on the "L.A. Confidential" sequel series, click over to Deadline.
Would you watch a "L.A. Confidential" sequel series?
PHOTO GALLERIES
TV Shows Based on Movies