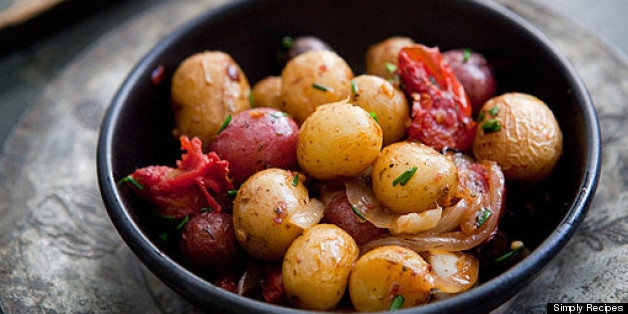 Spring is the season of rebirth. There are new buds on the trees, and new produce at the markets. We've waxed poetic about spring peas, asparagus, and our other green favorites. But now we're going to talk to you about new potatoes -- those delicate thin-skinned potatoes that pop up late spring and early summer.
New potatoes are not a type of potato. They're just potatoes that have been harvested early (think baby potatoes). And since they've come out of the ground before fully mature, they're less starchy, more delicate, and a lot smaller. While you won't want to use these for frying, they're great for everything else.
Want to read more from HuffPost Taste? Follow us on Twitter, Facebook, Pinterest and Tumblr.