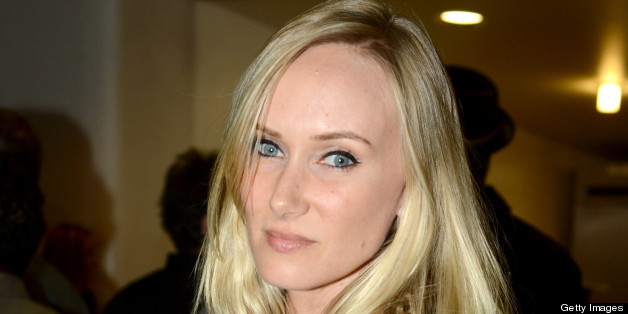 Talk about an unlikely couple!
Kimberly Stewart, 33 -- model, actress and daughter of music legend Rod Stewart -- has been recently linked to 19-year-old One Direction member Harry Styles, he of Taylor Swift's sad breakup songs.
"They were introduced by a mutual friend who set them up," a source told E! News. "Kim is very strong willed, she goes for what she wants and Harry appreciates that. It is a very new thing and we'll see where it goes." Adding: "She is exactly his type."
Just this week, the two joined Rod and his wife Penny Lancaster for dinner in Los Angeles, Calif., and according to TMZ, Kimberly and Harry "were flirtatiously fooling around throughout the meal."
Also at the dinner table were Kim's brother Sean and his girlfriend, Real Housewife Adrienne Maloof, whose age difference puts Kim and Harry's to shame (Maloof is 19 years Sean's elder).
Kimberly has a baby daughter named Delilah, who's almost two, with actor Benicio del Toro. Styles has been publicly linked to Swift, model Cara Delevingne, and most recently to singer Ke$ha, who revealed they were texting.
After dinner on Thursday, all four -- Rod, Penny, Kim and Harry -- entered the same car and left the restaurant together.
A request for comment made to Stewart's reps was not answered. Styles' reps preferred not to comment.
PHOTO: RELATED ON HUFFPOST:
PHOTO GALLERIES
Celebrity Couples