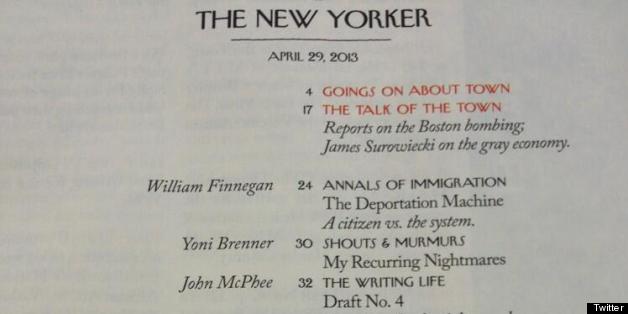 Friday writer Ann Friedman took a photo of her copy's table of contents and tweeted,
The reasoning for the nearly all-male lineup is unclear. Could it have just been an editorial accident? Did the gender imbalance not even occur to the magazine's staff?
SUBSCRIBE AND FOLLOW
Get top stories and blog posts emailed to me each day. Newsletters may offer personalized content or advertisements.
Learn more