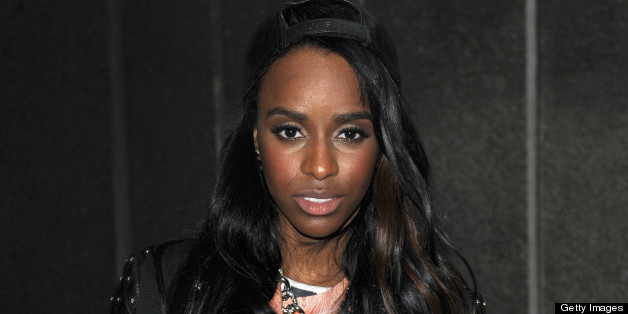 In 2011, before signing to Universal Republic, beefing with Azealia Banks and gracing BET's "Behind The Cypher," Angel Haze chatted with Vibe Vixen. In the interview, the Detroit native openly discussed her bisexuality and her "androgynous" style.
Recently, several of Haze's Twitter followers made comments about her sexuality, causing the "Werkin' Girls" rapper to go on the defense. One fan asked Haze to please "go straight."
Excume sir, i like what i like! RT @rollupone1988: "@angelhaze: Me hatin errbody. twitter.com/AngelHaze/stat…"| beaut! please go straight.

— Ala$ka Yxxng (@AngelHaze) April 29, 2013
The interaction caused another follower to ask Haze if she was a lesbian:
No. Lol. i am whatever i am when i am it. RT @yazminalaina: Hold up. @angelhaze really is lesbian????????????

— Ala$ka Yxxng (@AngelHaze) April 29, 2013
During a time when sexuality is generating a huge and controversial discussion in hip hop, Haze's unapologetic approach to her sexuality is nothing short of refreshing.
Last week, during an interview with VH1′s Big Morning Buzz, Snoop Lion altered his opinion on hip hop accepting gay rappers. The West Coast veteran rapper, previously known as Snoop Dogg, had stated that he didn't see the industry being accepting of gay rappers because of its masculine roots. During the interview with VH1, however, he said that it will happen in the near future.
With bisexual rappers such as Angel Haze and Azealia Banks catapulting from underground Internet sensations to headline favorites, the climate in hip hop has already began to change, at least for women.
Haze recently was the only woman to make XXL Magazine's popular "Freshman" cover for 2013. She's currently working on her debut album, Dirty Gold.

ALSO ON HUFFPOST:
PHOTO GALLERIES
Hip Hop And Homosexuality