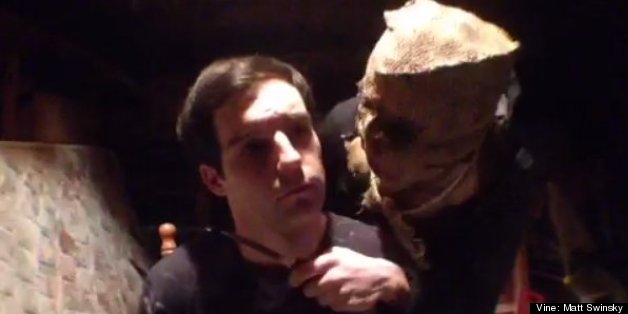 Martin Scorsese worked a lifetime before finally winning a Best Director Oscar for "The Departed" in 2006. If only he'd been making 6 second Vines instead.
While 6 seconds isn't exactly a lot of time for would-be auteurs to work with, creative use of jump cuts and sound turn the looping videos into miniature works of art. Winners were separated by category, with each winner receiving $600 dollars, or $100 per second.
"Genre" category winner: @Matt Swinsky, for "LazerAndDonald Close Shave." "Extremely inventive if not disturbing use of the form. By far one of the best Vines I've seen," Goldberg said.
"Auteur" category winner: @KevyPizza, "There Is No Sunny-Side to This Story." "I will never look at eggs the same - creatively comical," Marshall said.
"Animate" category winner: @Jethro Ames: "How to Clear Your Garage From a Scary Ghost." "Nice incorporation of animation and sound into common Vine technique," Goldberg said.
SUBSCRIBE TO & FOLLOW THE MORNING EMAIL
The Morning Email helps you start your workday with everything you need to know: breaking news, entertainment and a dash of fun. Learn more