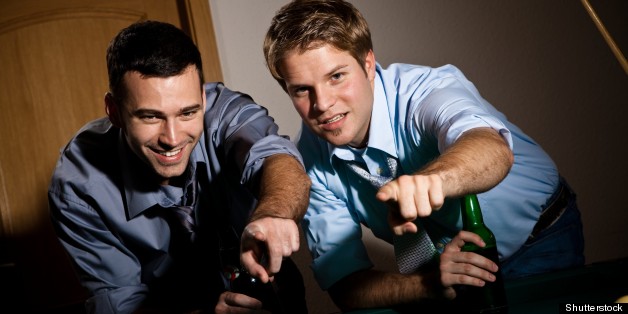 Forget Judge Judy, now there's a court-based TV show designed especially for bros, called "Guy Court"! Faux legal drama and reinforcing stereotypical masculinity? Just what unscripted television always needed...
"Guy Court," which will premiere on MTV2 this fall, seems to take every stereotype about men and cram it into a television series. Here is the official description of "Guy Court", which seems to be a spin-off of the existing series "Guy Code," where dudes discuss dude topics (via Yahoo):
In the half-hour comedic courtroom series Guy Court, ... the laws of manhood will be upheld as some familiar MTV2 faces will determine the guilt or innocence of a variety of cases in accordance with Guy Code. Each real life case will be judged, defended and prosecuted with the perfect combination of comedy and justice.
One can only wonder what sort of "cases" this TV show will address. The aforementioned "Guy Code" features commentary on topics like girlfriends, bachelor pads, cars and "drinking like a man." "Girl Code," the show's lady counterpart, touches on typically women-centric topics like crushes, boobs and trying not to get "sloppy drunk."
There are already enough things out there that remind us what it means to be the "right kind" of woman or man. We probably don't need an MTV show to enforce it.
[H/T The Frisky]