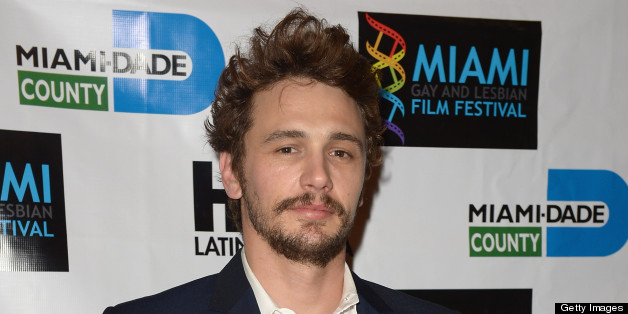 As usual, James Franco has an exceedingly long to-do list -- one that just got longer with the announcement that the 35-year-old jack-of-all-trades will direct and star in an adaptation of Andre Dubus III's novel "The Garden of Last Days."
"Garden" is Dubus' follow-up novel to the National Book Award finalist "House of Sand and Fog," which in 2003 became an Oscar-nominated movie starring Ben Kingsley and Shohreh Aghdashloo. "Garden," released in 2008, tells three interwoven stories set in Florida on the days before the Sept. 11 attacks, but Deadline Hollywood reports that Dubus has given the OK to set the movie in modern-day New York instead.
Shooting for "Garden" begins in July in New York City, with the movie's script penned by Hannah Weg, who also co-wrote 2014's "Hercules 3D." Gerard Butler will produce alongside Alan Spiegel and Danielle Robinson ("Olympus Has Fallen," "Playing for Keeps").
The new project is one of a few upcoming literary adaptations Franco has in the works. He recently wrapped production on an adaptation of William Faulkner's "As I Lay Dying." Co-starring himself, Danny McBride and Tim Blake Nelson, "Dying" is set to premiere at the 2013 Cannes Film Festival in May. Franco will then go on to star in a "Child of God," based on Cormac McCarthy's novel, which he also wrote and directed. These two literary updates mark only two of the 11 movies on Franco's slate this year.
35 Things James Franco Has Done