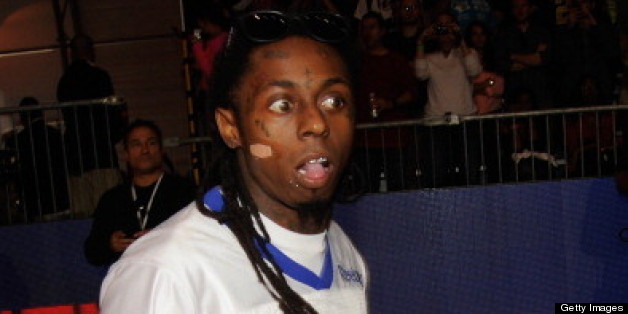 Weeks following the loss of Rick Ross' endorsement deal with Reebok, Grammy Award-winning rapper Lil Wayne is also facing a similar burden stemming from his controversial Emmett Till lyric.
The Till family has reportedly revealed to AllHipHop.com that they intend to pressure the New Orleans-native's endorsement with Pepsi Co-owned soft drink, Mountain Dew after his unwillingness to apologize for his offensive lyric on Future's "Karate Chop (Remix)."

Since the song surfaced online in February, representatives from the Till family have been very vocal, expressing their thoughts on the matter and earlier this month posted a clip via YouTube underscoring their current stance on the degrading lyrics.
"We also support blocking and banning the endorsements. I've maintained through February, Don't do the Dew. His biggest endorsement is through Pepsi's Mountain Dew," declared Till's cousin and Director of the Mamie Till Mobley Memorial Foundation, Airickca Gordon-Taylor.
"Stop buying it, stop lining his pockets. People are outraged because they feel that he should apologize to our family. I believe that's least of what we deserve."
Shortly after "Karate Chop" leaked online the Chicago Sun-Times reported that Future's label, Epic Records, confirmed that the track was released without the company's authorization and added that the official version "has removed those lyrics from that song."
SUBSCRIBE TO & FOLLOW BLACK VOICES
Stay plugged in with the stories on black life and culture that matter. Learn more