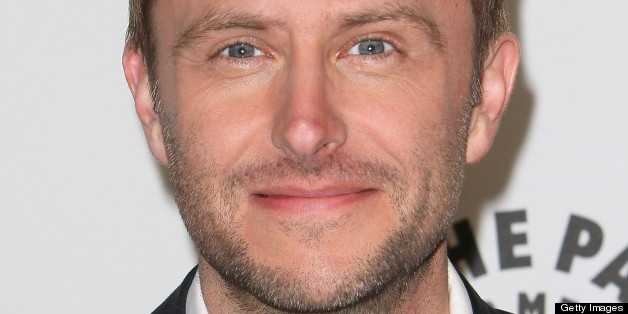 Chris Hardwick is getting a show on Comedy Central that will follow "The Colbert Report," Deadline reported Tuesday.
The stand-up comedian, television personality and founder of the Nerdist website will star in a panel show that will be executive produced by Thomas Lennon and Robert Ben Garant, the writer/comedians most famous for another Comedy Central show, "Reno 911!" The show will be co-produced by Funny Or Die.
Hardwick has hosted a number of shows throughout his career, going all the way back to MTV's "Singled Out" in 1995. He currently hosts two shows, "The Talking Dead" on AMC and "The Nerdist" on BBC America, the latter of which is an adaptation of his popular podcast.
This talk show is only the latest to debut in an environment where the death of the traditional talk show has long been predicted. In the last year alone, FX has launched two, "Totally Biased with W. Kamau Bell" and "Brand X with Russell Brand," and TBS announced Pete Holmes as the host of a show to follow "Conan" (which will go head-to-head with Hardwick's currently untitled show). And of course there's the calamity that surrounds the network late night shows.
The one-two punch of "The Daily Show" and "The Colbert Report" is widely credited with reinvigorating the late night format, earning ratings and critical acclaim. Comedy Central has long been exploring adding another show to the mix, but only recently determined a way for it to make financial sense.
The new Hardwick show is expected to integrate social media. Given Hardwick's plugged-in fanbase, utilizing the Internet in this manner is a no-brainer.
ALSO ON HUFFPOST:
PHOTO GALLERY
BEFORE YOU GO
Late Night Talk Show Hosts
PHOTO GALLERY
Late Night Talk Show Hosts