Jack Shea Dead: 'Jeffersons' Director And DGA President Dies At 84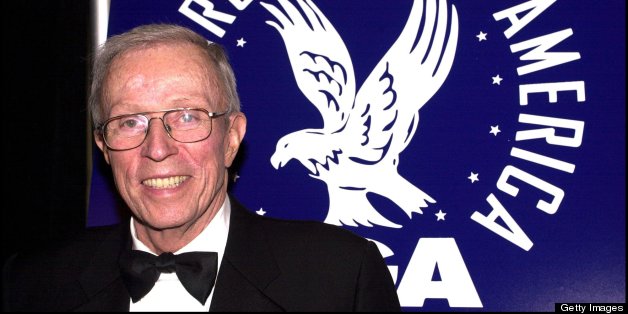 Getty Images
Director Jack Shea, the man behind popular sitcoms like "The Jeffersons" and "Silver Spoons," has passed away at the age of 84.
Shea died on Sunday at a Los Angeles care facility, according to the Los Angeles Times. A family spokesperson said his death was due to complications from Alzheimer's disease.
He is best known for his directorial work on "The Jeffersons" and "Silver Spoons," but his credits also include "The Waltons," "Punky Brewster," "The Royal Family," "The Golden Girls," "Growing Pains," "Full House" and "Sister, Sister."
Along with his television work, Shea was president of the Directors Guild of America (DGA) from 1997 to 2002. Shea addressed issues such as runaway production and diversity in hiring during his time in the position, Deadline.com notes.
"He occupied a truly unique position in the history of the modern DGA," DGA president Taylor Hackford said in a statement obtained by The Wrap. "As the West Coast president of the Radio & Television Directors Guild in 1960, he was at the table sitting across from Frank Capra when the two guilds representing television and theatrical directors merged to form the modern Directors Guild of America."
"Beloved by his fellow directors, the DGA membership and the DGA staff, he always had a ready smile and keen interest in everyone he encountered. Jack enjoyed life and shared it with everyone around him; as a leader, his gentle manner and the kindest of hearts will be the things we miss the most."
Shea is survived by his wife of 59 years, Pat, his three children -- Shawn, Bill and Michael -- and his six grandchildren. He is predeceased by his daughter, Elizabeth. "He loved his family and God and the Directors Guild, though not necessarily in that order," his daughter, Shawn Shea, told the L.A. Times.
A mass for Shea will be held for family, friends and professional acquaintances at 10 a.m. May 9 at St. Francis De Sales Catholic Church in Sherman Oaks, Calif., according to The Hollywood Reporter. In lieu of flowers, Shea's family has asked that donations be sent to Regis High School in New York City.
Also on HuffPost:
In Memoriam: Celebrities We've Lost In 2014