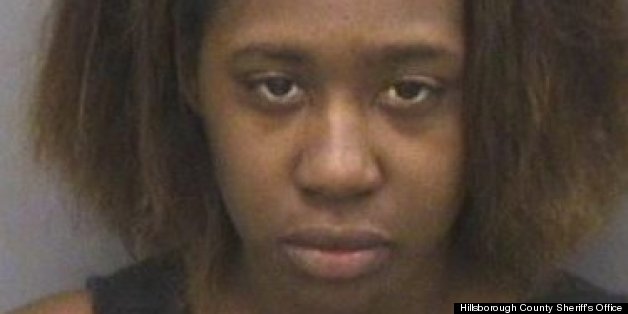 A mother in Tampa, Fla., was arrested after police say her 7-month-old daughter drowned when she was left unattended in the bathtub.
Sierra McMillan, 22, had placed her child in the bathtub Sunday with the water on when a cable salesman knocked on her door, according to a press release from the Hillsborough County Sheriff's Office.
The cable salesman later told deputies that he could hear water running and a child crying in the background, but the crying stopped after only a few minutes. He says he spoke with McMillan for 15 to 20 minutes before she went to her bathroom, turned the water off, and came back with her shirt wet.
He said he stayed for a few more minutes before she asked him to come back a different time.
Later, the salesman saw deputies and emergency personnel at McMillan's home. He stopped to tell them what had happened earlier, according to the release.
An autopsy indicated that the baby died from accidental drowning. McMillan was charged with manslaughter and taken into custody Monday.
ALSO ON HUFFPOST:
PHOTO GALLERIES
Questionable Parenting