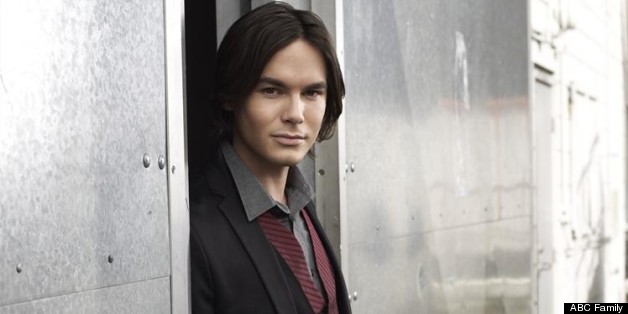 Blackburn's "Pretty Little Liars" character, reformed bad boy Caleb Rivers, will join the upcoming series in the "Pretty Little Liars" mid-season Halloween special this October, which will be used to introduce Ravenswood and its inhabitants and launch the new series.
Blackburn tweeted about his move to fans:
"Ravenswood" takes place in the titular town near the "Liars'" hometown of Rosewood, PA, and revolves around five strangers who are connected by a deadly curse that has plagued Ravenswood for generations. Blackburn will appear in every episode of the upcoming fourth season of "Pretty Little Liars" before segueing to Ravenswood in October.
Blackburn's character Caleb has long been linked to "Pretty Little Liar" Hanna Marin (Ashley Benson) so this move cannot be a good sign for one of fans' favorite couples. Caleb and Hanna's (or "Haleb" as viewers call them) relationship was a bit strained in Season 3, as he continued to hunt for the elusive "A" despite Hanna's wishes and Hanna pushed him to have a relationship with his estranged father.
"Pretty Little Liars" Season 4 premieres on Tuesday, June 11 at 8 p.m. ET on ABC Family.
SUBSCRIBE AND FOLLOW
Get top stories and blog posts emailed to me each day. Newsletters may offer personalized content or advertisements.
Learn more