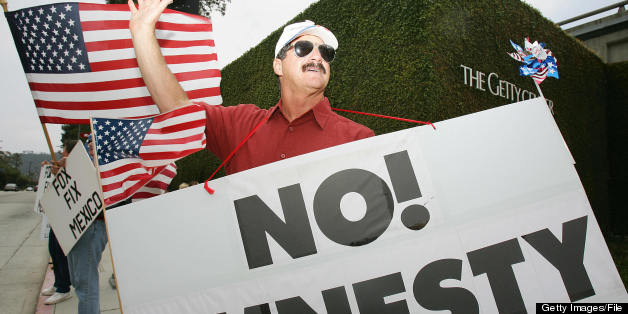 For the Republicans in Washington who hoped a new bipartisan push for immigration reform would give their party a fresh start, a new face, and a second chance with Latino voters, 2013 is instead reviving some of their worst memories.
The legislation currently winding through the Senate with the help of party superstar Sen. Marco Rubio is still very much in play, and could well become the first law in a generation to address the country's immigration morass. But as conservative criticism of the reform effort grows louder, many Republican operatives, donors, and consultants are bracing for an outcome that would be even worse, politically, than the demise of the bill: a fierce, national, right-wing backlash that drowns out the GOP's friendlier voices, dominates Telemundo and Univision, and dashes any hopes the party had of making inroads to the Hispanic electorate by 2016.
Dumbest Commentary About Latinos In 2012
SUBSCRIBE AND FOLLOW
Get top stories and blog posts emailed to me each day. Newsletters may offer personalized content or advertisements.
Learn more