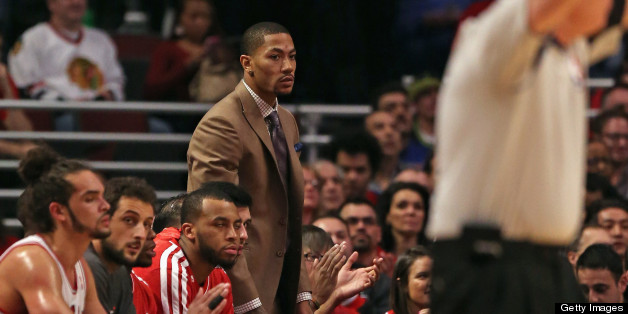 It's been over one year since Derrick Rose's ACL tear and over two months since doctors cleared him to play.

Still, the former MVP of the league refuses to leave his post on the Bulls bench. Meanwhile, the hobbled Bulls continue to fight on against the Nets in Round 1 of the NBA playoffs.

Frustrated? Here's your chance to express your feelings to Rose.

In the space below, write an open letter to the face of the Bulls franchise. Yell at him, plead with him, convince him – this is your chance to say whatever it is you want to say to Derrick Rose.

670 The Score wants to hear from you. Please keep your submission under 50 words. We'll select and publish our favorites.
Look, we understand the frustration of D-Rose fans, but c'mon, think long-term, people! Don't give into the temptation to vent and just let the guy heal in peace. You'll probably thank him later on.
SUBSCRIBE AND FOLLOW
Get top stories and blog posts emailed to me each day. Newsletters may offer personalized content or advertisements.
Learn more