Long before they were co-workers at Sterling Cooper Draper Pryce, "Mad Men" stars Jay R. Ferguson (Stan Rizzo) and Vincent Kartheiser (Pete Campbell) were teen heartthrobs in the '90s.
As Pajiba recently pointed out, native Texan Ferguson was plucked out of obscurity to play the role of Ponyboy Curtis in the TV adaptation of the feature film "The Outsiders" in 1989. He moved out to Los Angeles at the age of 14 for the part and has been working pretty steadily since.
Here he is in 1990: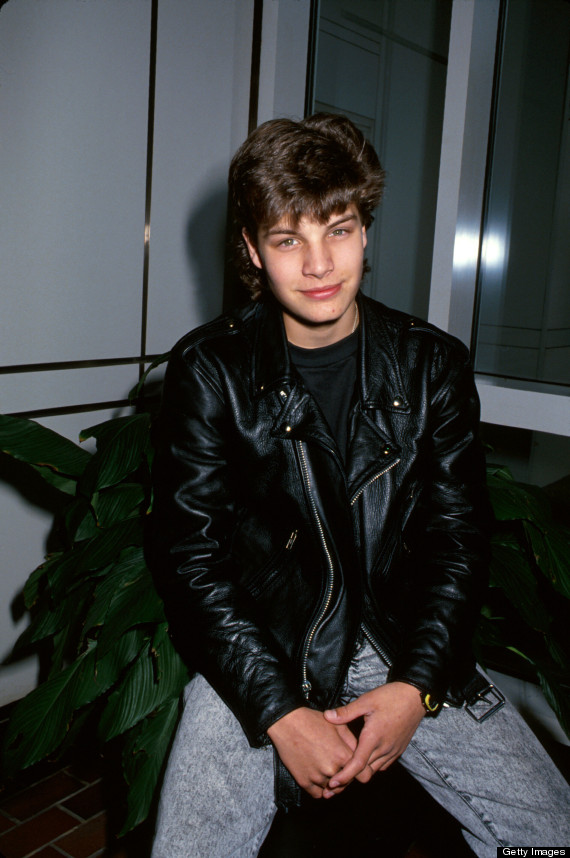 And another picture of young Ferguson with David Arquette, who played Two-Bit in "The Outsiders," at the Earthwalk Benefit in 1990: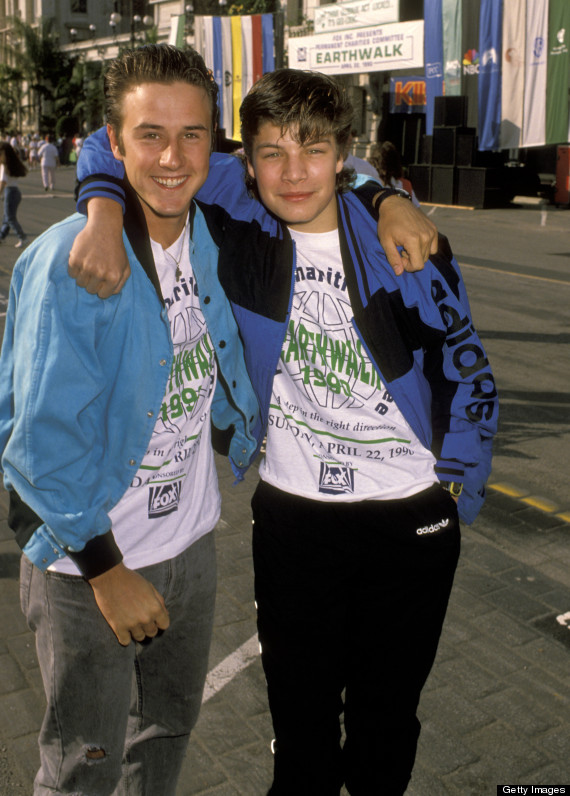 Ferguson was quite the teen magazine regular: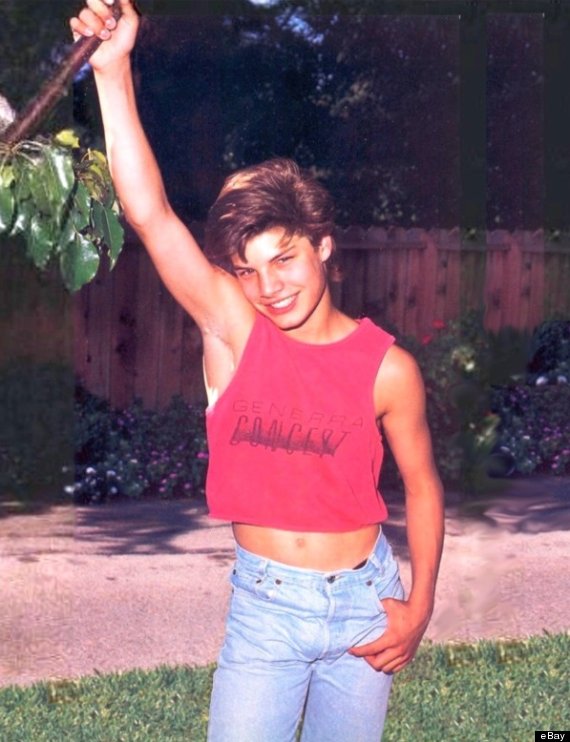 (Via Ebay)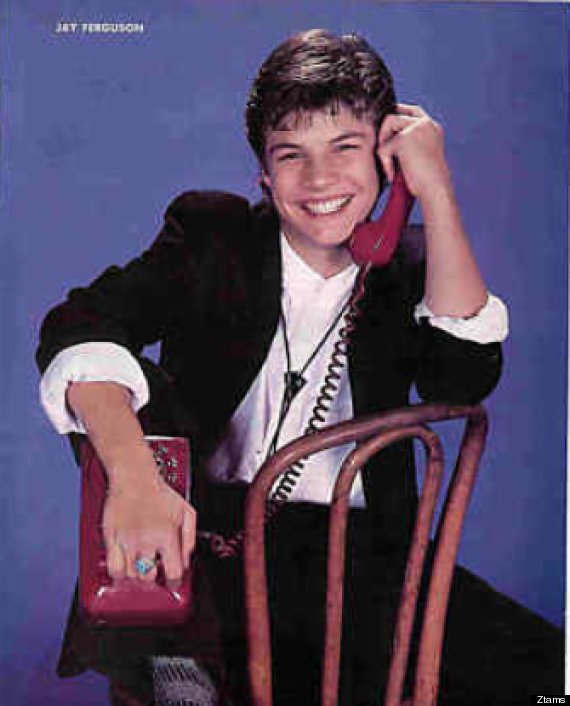 (Via Ztams)
After "The Outisders" was cancelled 13 episodes in, Ferguson was cast in the Burt Reynolds-fronted sitcom "Evening Shade." He starred on the CBS comedy as Reynolds' character's eldest son throughout the show's four-season run.
Here is Ferguson at the 1992 MTV Video Music Awards with "Roseanne" star Sara Gilbert.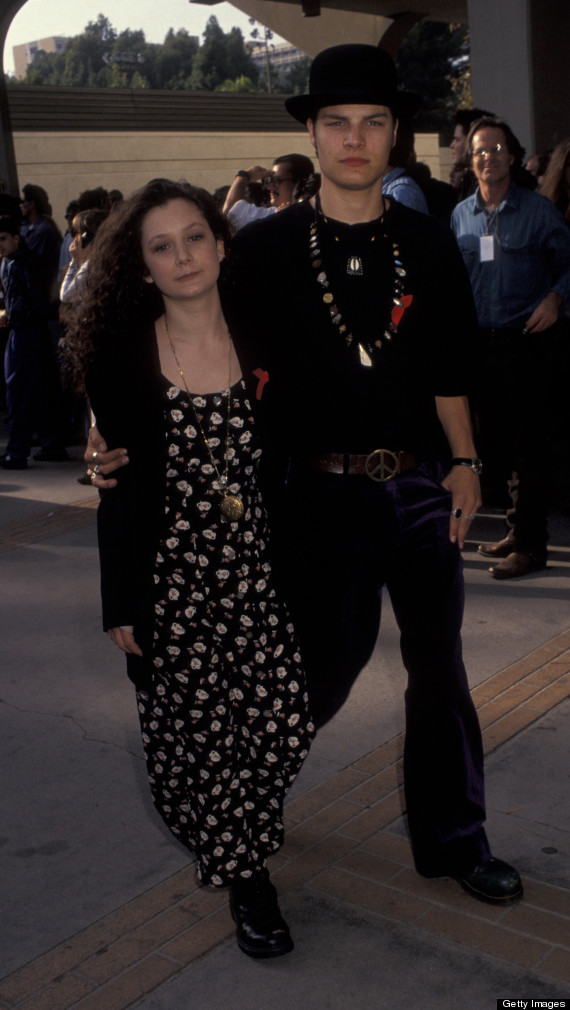 In between then and "Mad Men," Ferguson had a bevy of small screen roles. He starred in the short-lived 2002 Kevin Williamson thriller "Glory Days" on The WB opposite "Revenge's" Emily VanCamp, "CSI: NY" star Eddie Cahill and "Unforgettable's" Poppy Montgomery. Ferguson also had a recurring role on "Judging Amy" before going on to star in NBC's short-lived mystery series "Surface," which also starred a blonde Lake Bell and a blonde pre-"Gossip Girl" Leighton Meester, from 2005 to 2006.
He went on to recur on Showtime's "Sleeper Cell" in 2006 and Ferguson's next regular series role was in 2008 with The CW's "Easy Money," created by two "Sopranos" writers. He starred opposite Laurie Metcalf and "Scandal's" Katie Lowes (a.k.a. Quinn Perkins) until 2009.
In 2010, Ferguson won the role of Stan Rizzo on AMC's "Mad Men," where he's gone from clean-cut art director ... to late '60s free (and hairy) spirit: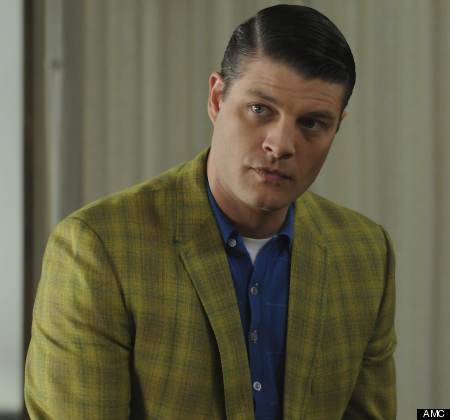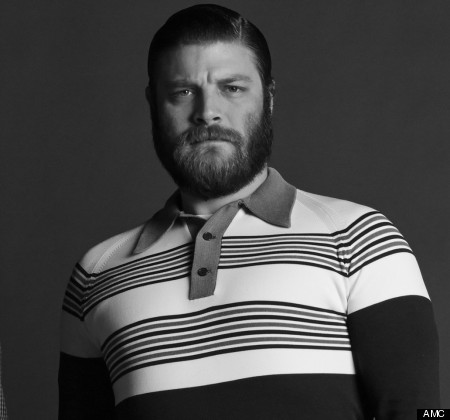 In 2012, GQ asked Ferguson about the "fan sites and videos dedicated to photos of [him] as a teenager." "I know which pictures you speak of. And yeah, we all have to have those moments where we can look back and say, 'Ah, yes, I was young too, wasn't I? And I did silly things when I was young,'" Ferguson told the magazine. "Certainly ['Mad Men' creator] Matt Weiner and company helped revive whatever career I may have had, and helped breathe new life into what I thought was a balloon that had run out of air. So I could not feel more fortunate and blessed."
Kartheiser's teen idol past, however, has been a bit less of a secret. The actor got his start around the same age as Ferguson with a bit part in the 1993 Christian Slater/Marisa Tomei film "Untamed Heart." He went on to have minor roles in "Little Big League" and "The Indian in the Cupboard."
In the late '90s, he starred in a few films like 1996's "Alaska," 1997's "Masterminds" and 1998's "Another Day In Paradise," and he appeared in a Season 6 episode of "ER."
Here's Kartheiser at the premiere of "Another Day In Paradise" on December 13, 1998 in Beverly Hills: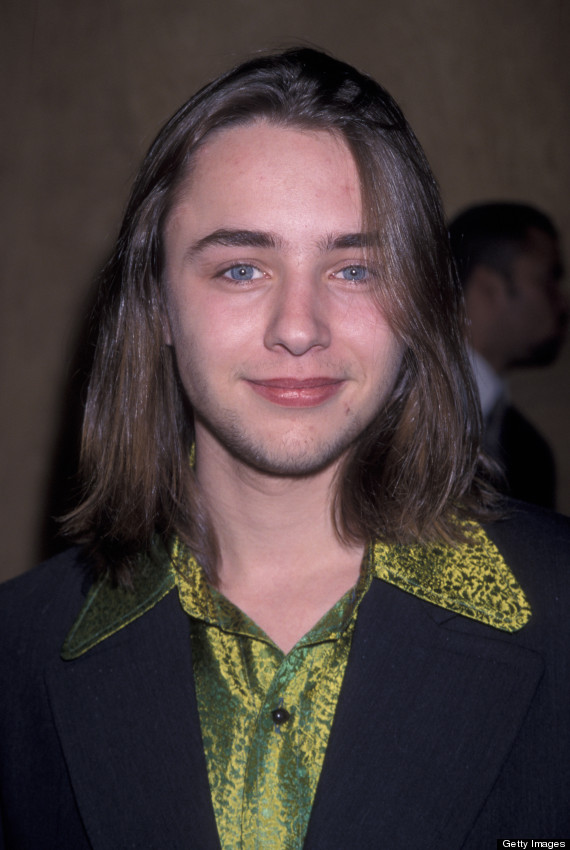 And here are a couple photos from his many teen magazine spreads: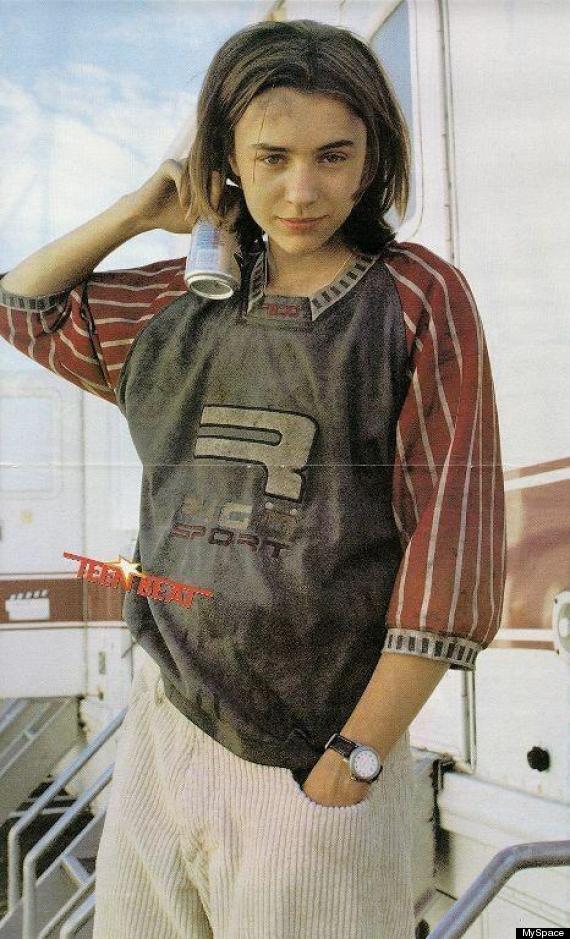 (Via Myspace)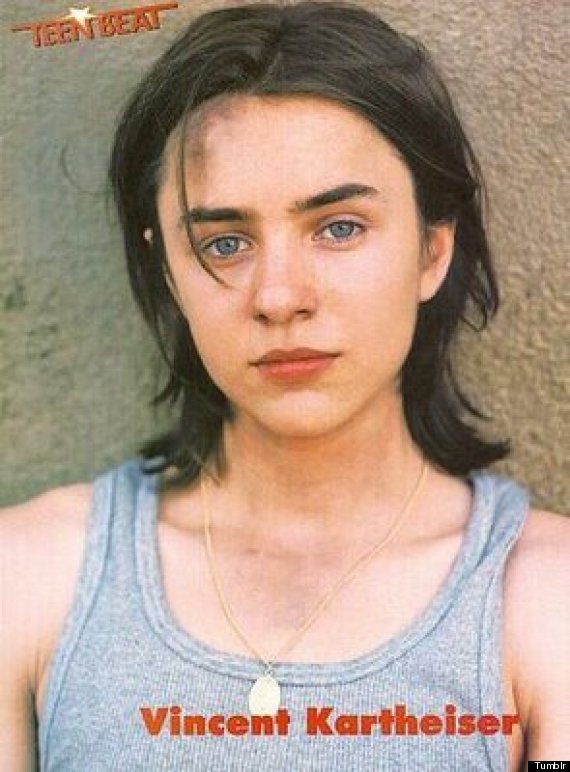 (Via riffrandallrocknroller/Tumblr)
Kartheiser appeared in a few more movies in the early 2000s before getting a part on the WB series "Angel" as the titular character's superhuman son Connor from the show's third season to its final fifth season.
After "Angel" ended, Kartheiser went on to star in the Sundance darling coming-of-age film "Dandelion." Check out a photo of Kartheiser promoting the movie below: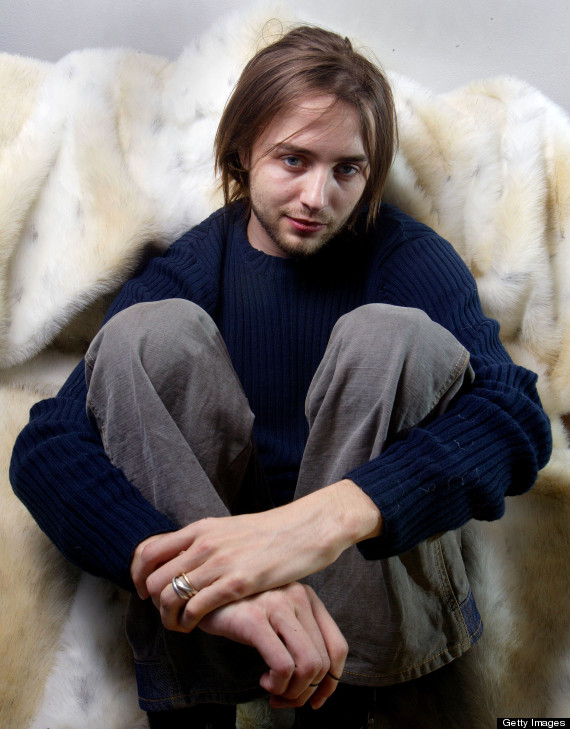 Two years later, he appeared in "Alpha Dog" with Justin Timberlake, Emile Hirsch, Ben Foster, Shawn Hatosy, Anton Yelchin, Olivia Wilde and Amanda Seyfried.
The year after that, Kartheiser joined the cast of "Mad Men" and in the course of six seasons, his character Pete has developed quite the ego and some serious sideburns.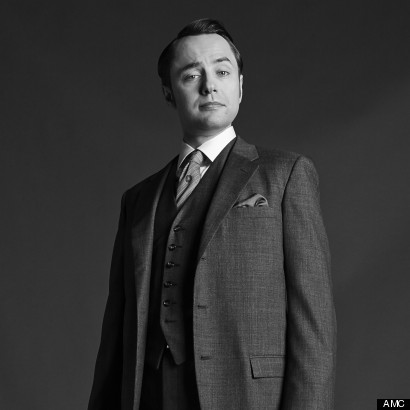 Watch Jay R. Ferguson and Vincent Kartheiser on "Mad Men" every Sunday at 10 p.m. ET on AMC.
Mad Men Stars Before They Were Famous
Slattery appeared in two Season 3 episodes of "Sex and the City" as Carrie's (Sarah Jessica Parker) silver fox politician fling Bill Kelley, who had a urination fetish that ended their relationship.

Before she was dropping jaws as the beautiful, curvaceous Joan on "Mad Men," Christina Hendricks made her rounds on multiple TV shows, one of the earliest of which was MTV's "Undressed." She played the sexy Rhiannon for four episodes on the anthology series.

On "Buffy" spinoff "Angel," Vincent Kartheiser played the titular character's son Connor in his teen years during the show's third, fourth and fifth seasons. Connor experienced some traumatic events in literal hell in his infant years, leading to a tumultuous relationship with Angel. But when he makes the sacrificial decision to give his son a normal life and erase his memory, Connor (as you can see in this clip) actually thinks the whole vampire thing is kind of cool.

Among the many cast of characters in the beloved 2003 holiday movie "Love Actually," was a young January Jones -- clad in fur and tight shiny pants -- as Jeannie, a townie who lives with two friends (one of which is "Happy Endings" star Elisha Cuthbert). At a Milwaukee dive bar, they meet (and later bed) British tourist Colin (Kris Marshall) along with their fourth roommate ("American Pie" star Shannon Elizabeth).

Rich Sommer hasn't been acting very long, but before he made it to the offices of Sterling Cooper, he played Anne Hathaway's friend Doug in the 2006 film "The Devil Wears Prada" and, in that same year, he appeared in two episodes of NBC's hit comedy "The Office" -- and had a serious crush on Pam (Jenna Fischer).

Someone who took lessons from Don Draper thought it was a good idea to bring back this 2005 Excedrin commercial of Elisabeth Moss recently. Watch the actress pushing the medicine, just two years before Peggy Olson walked into our lives.

On the opposite end of the TV spectrum from "Mad Men," Aaron Staton had a stint on the preachy family drama "7th Heaven" as Daniel, who had feelings for young mother Haylie Duff's character, Sandy and wound up in a love triangle -- and a sweater vest. (Watch around eight minutes in.)

Of his earlier roles, John Hamm's bit -- and bespectacled -- part in his wife's (Jennifer Westfeldt) indie romantic comedy "Kissing Jessica Stein" is arguably his most well known. He was also in an episode of "Gilmore Girls," "The Hughleys," "Charmed" and many more '90s and early '00s programs. One of his longest runs, however, was on the Barry Watson-helmed 2006 drama "What About Brian." The "7th Heaven" connections never end.

Long before she made "Zou Bissou Bissou" relevant again or married Don Draper, Canadian native Jessica Pare starred in an indie lesbian teen drama set at an all-girls boarding school. And who would have thought they'd all be TV stars one day: "Lost & Delirious" also stars "The O.C." alum Mischa Barton, "Covert Affairs" star Piper Perabo and Emily VanCamp, the leading lady of "Revenge."

In 1989, Texas-born Jay R. Ferguson was still a teenager when he was plucked out of obscurity to play Ponyboy in the TV adaptation of "The Outsiders," which also starred Matt Dillon as Dallas Winston and David Arquette. After following that up with early '90s sitcom "Evening Shade," Ferguson left Hollywood and only had a few guest starring roles before heading to SCDP as art director -- and Peggy's nemesis -- Stan Rizzo.

Want to know what Bert Cooper was actually doing around the time "Mad Men" is set? Starring on Broadway and in the 1967 film version "How to Succeed in Business Without Really Trying."